When you can work anywhere and know where to find the best places to work remotely, you can have almost anything at your fingertips–sun and surf, inspirational views, a mid-afternoon glass of wine or beer (I'm not here to judge).
But when you don't have a dedicated office—or when you're traveling away from your home office—there's one thing you can't count on "anywhere" to provide: a quiet space with wifi to get some real work done.
The term "quiet" is relative. You may need absolute silence, a bit of open space, or some white noise. Everyone is different, and you'll determine what's best and the types of quiet spaces for you based on your own remote working style.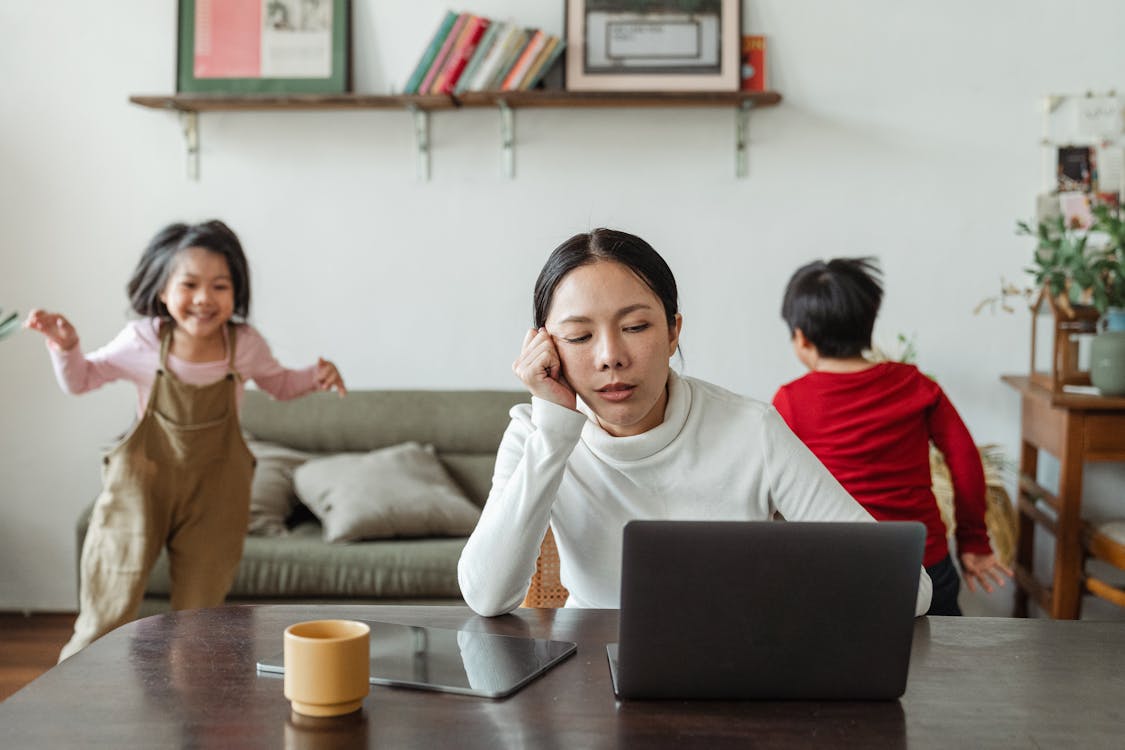 You're less productive in your remote work when you're stuck in a cubicle working for a boss and chatting with most people passing by and co-workers. As digital nomads and remote workers, you need to figure out how to be productive when working for yourselves. You need to find the best places to work remotely and focus – no matter where you are in the world. A daunting yet doable task.
How to Set Up a Quiet Space for Remote Work 
Before we get down to the good stuff on the quiet spaces to work with reliable wi-fi, let's talk first about getting set up when working remotely. Let's face it – finding quiet spaces to work in any location (particularly with good wi-fi) is not an easy task in general (which is the reason you're reading this article).
So, let's get set up:
1. Use Noise Cancelling Headphones
Imagine sitting in an airport (I bet you can) and there are people constantly walking by you. Or you're in coworking spaces and everyone wants to come up and chat with you.
The only time that noise-canceling headphones didn't work for me was when I was working in Buenos Aires. I was in my own apartment, on a conference call, when suddenly, the power company started to jackhammer into the side of the building, unannounced. The video calls were dropped when the power cut out… but that's another issue and a story for another time.
Noise-canceling headphones won't block out a jackhammer below you, but they will allow you to block out most background noise. An added bonus is that these will allow you to focus intently on your remote work.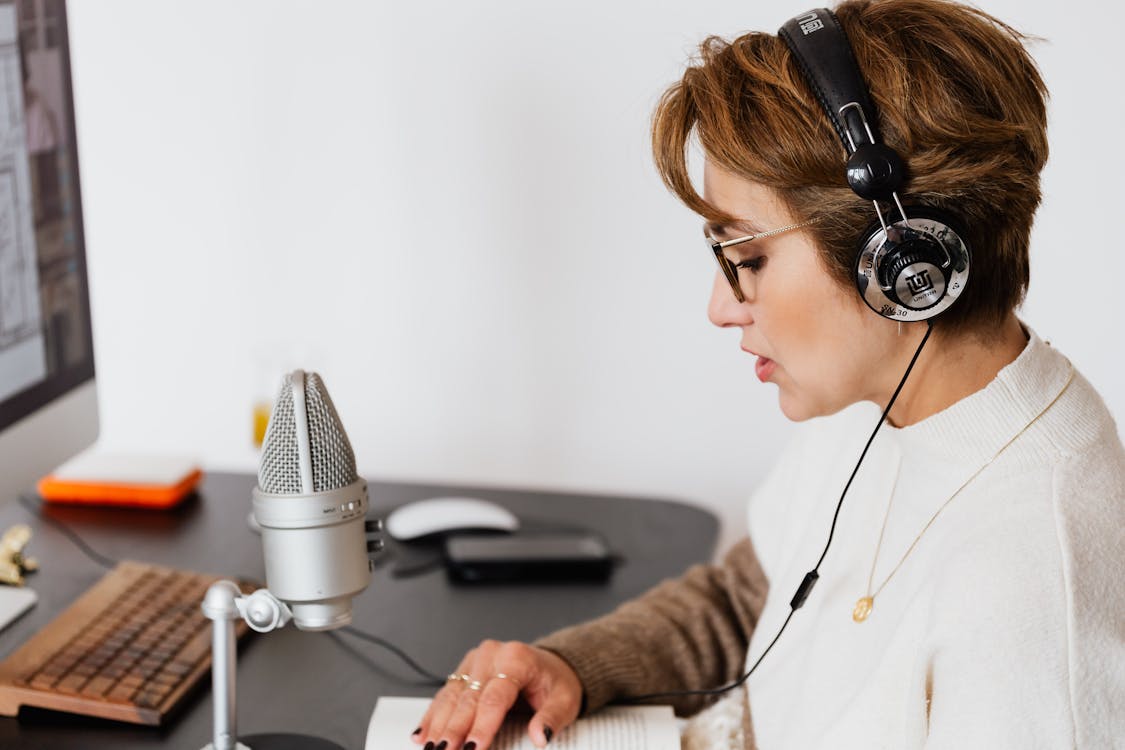 Pro tip: When people, especially fellow digital nomads and remote workers, see you with those giant earmuffs hugging your ears and your laser-like focus, they tend to give you space and leave you alone.
I've tested dozens of in-ear headphones and regular headsets and my favorite – based on feedback from people I talk to that can actually hear me and based on the amount of background noise that's reduced, are the Logitech USB headset.
Another pro tip: The $30 USB headphones are actually better for noise reduction to keep you on track in your remote work than the more expensive wireless version.
2. Set Up a Mobile Hotspot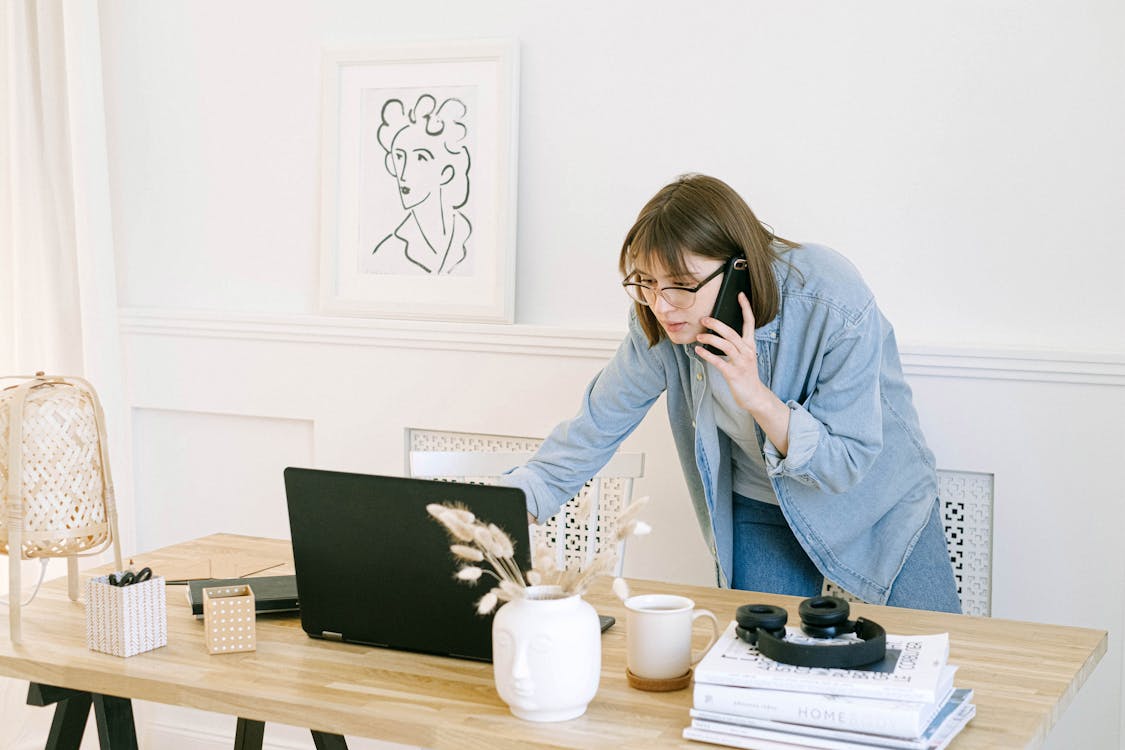 Don't you love sitting down to work in your favorite coffee shop in New York, San Diego, or San Francisco, ordering your latte and biscotti? Imagine what a long day it would seem if find out that you can't get online to work remotely after making all these plans to sit and work in a great place. Try to picture your disappointment when you approach the barista, who would then inform you that the wi-fi is down and the technician won't be in until the following day. Bad luck for you.
As a backup for digital nomads and remote workers, a mobile wi-fi hotspot, also called mi-fi, needs to be top of your packing list. When you don't want to spend your entire day or weekend trip remote working in a coffee shop, coworking space, or any space with wi-fi access, as we're about to get to below, you'll need backup.
I use a T-Mobile hotspot that's pre-paid monthly and I also have a T-Mobile iPhone in which I can very quickly upgrade my plan for extra gigabytes and downgrade when I no longer need the wi-fi boost.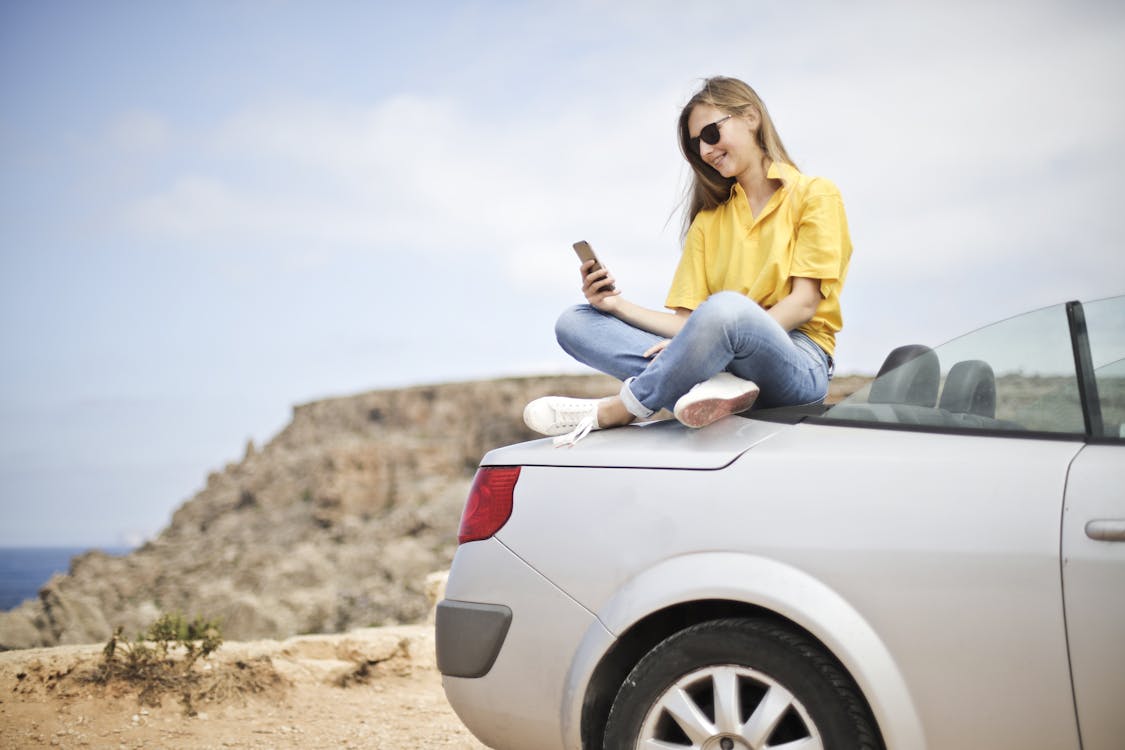 Whether you'll only use them on weekend trips when doing some outdoor activities like exploring a national park, watching sporting events, or staying and living for one month or more in a different city or country with warm weather to avoid the harsh winter months, having mobile wifi access means you can easily spend time in the best places to work remotely.
Phones as hotspots are nearly catching up to the power of the non-phone hotspot. However, it makes more sense for digital nomads working remotely to have both. The phone as a hotspot is a great backup but also uses more battery power. You never want to be without wi-fi, so I recommend both.
3. Get Comfortable, Get Power, Block Time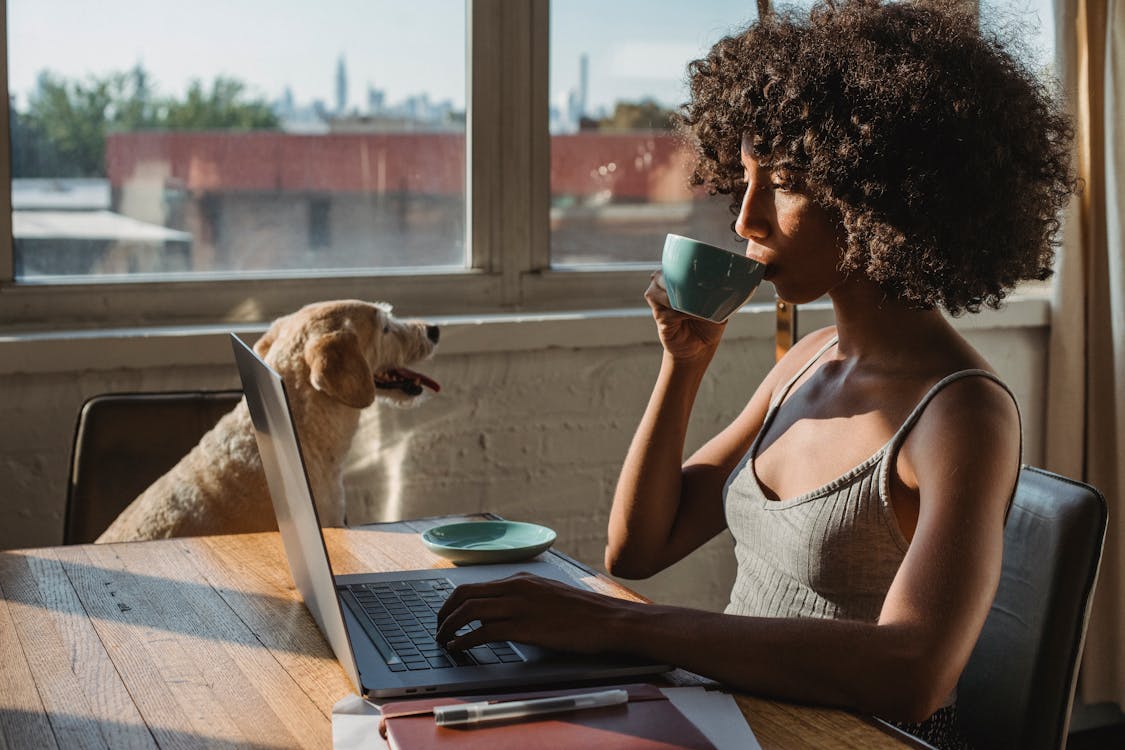 Quiet usually means you'll be sitting and working remotely for a little while. So plan things like:
comfortable seating with back support
close proximity to power outlets or power supply
check the hours for closing times
4. Consider Using White Noise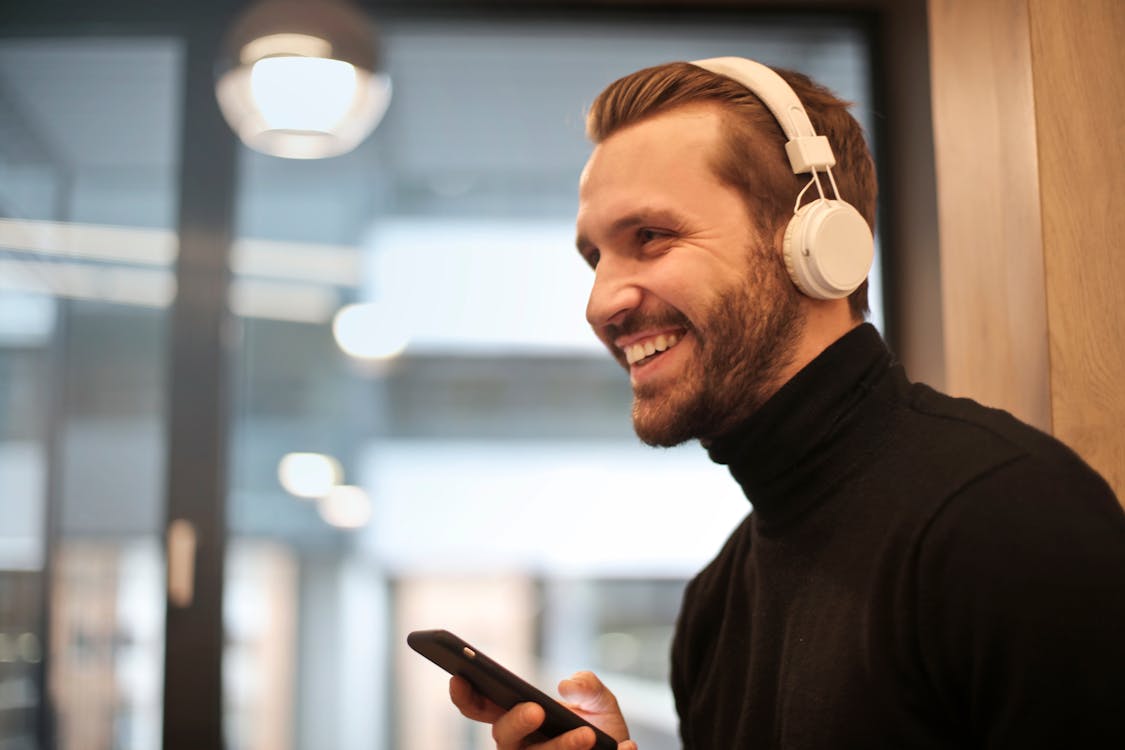 Get your playlist for your favorite time-to-focus music ready to go if background noise and headphones aren't enough to keep your attention on your remote work tasks.
5. Plan for Interruptions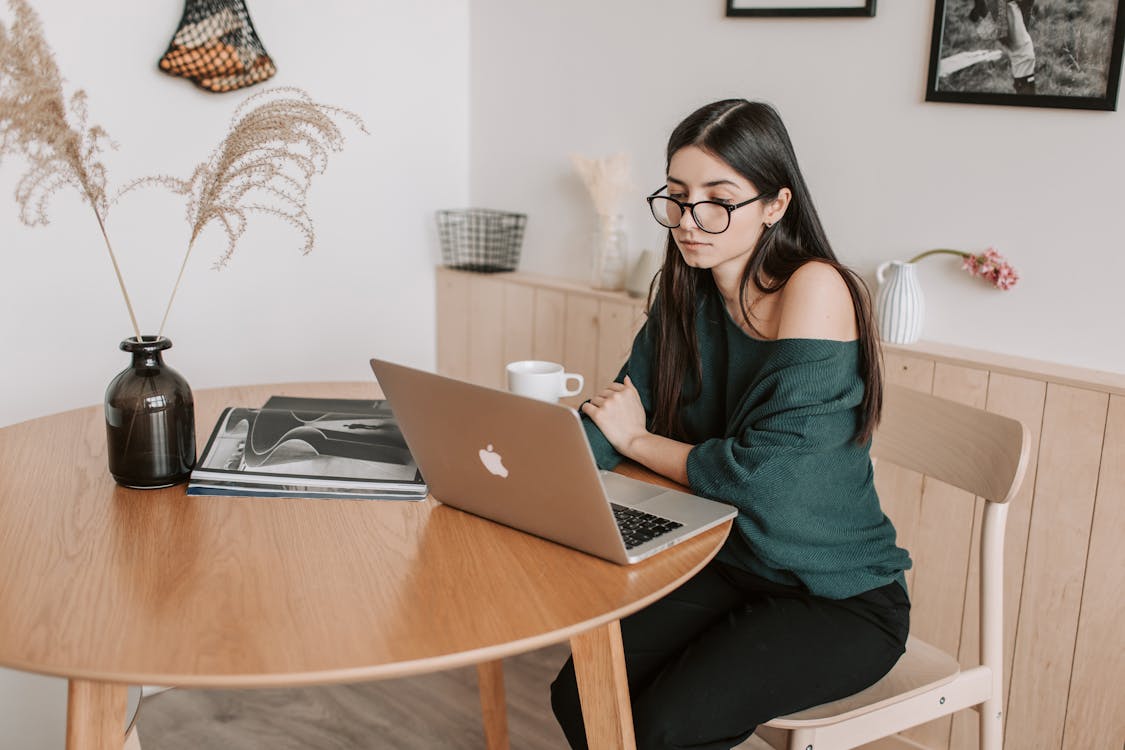 Some people love to talk – no matter where you are or what you're doing. Headphones and that laser-like focus staring at your screen while you worked remotely will detract a lot of the would-be interrupters. But, it's sometimes unavoidable even when you're in quiet spaces like an office or coworking space.
One of the best lines I've found in recent years when someone interrupts your quality quiet time for remote work time is to simply say you're preparing for a meeting or that you have too many things to do and a deadline due. Politely setting boundaries is great when you're interrupted unwillingly, especially in quiet spaces dedicated to digital nomads to work remotely.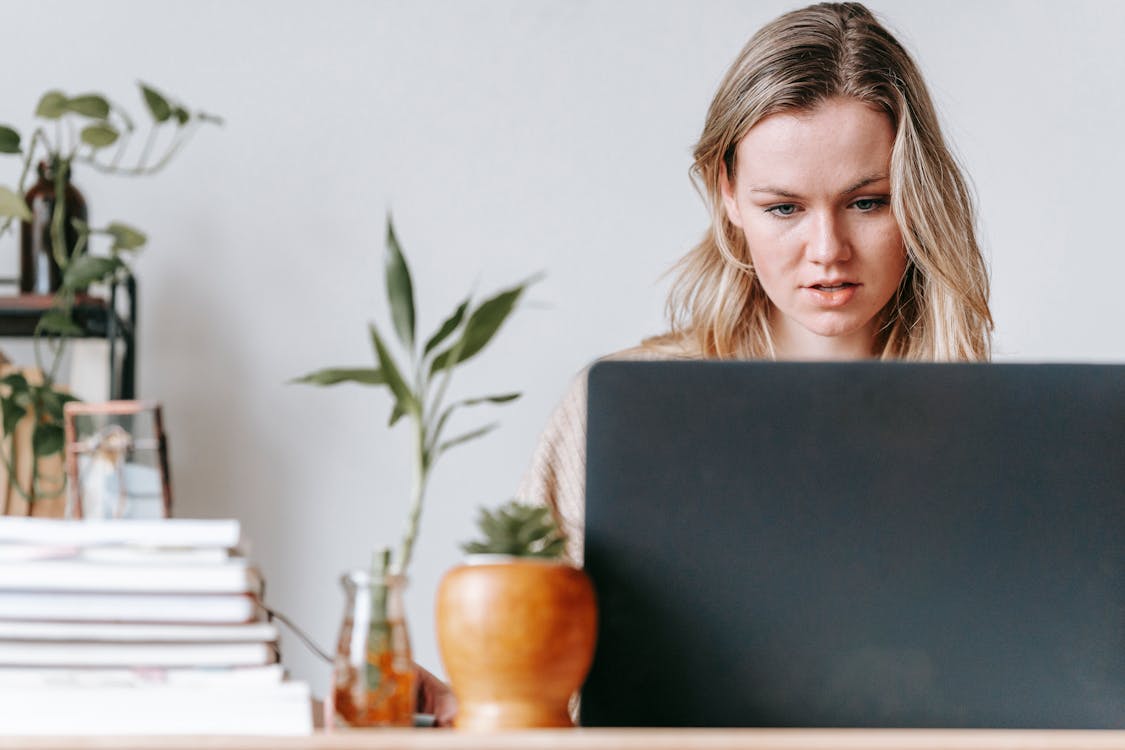 Most importantly, get back to work immediately. Don't allow an interruption to the flow of your ideas and turn it into a break to check out more "fun" activities like the best places to visit on the East Coast, Fort Lauderdale, Grand Canyon, Pacific Coast, San Francisco, New York, or San Diego.
Okay… Now that you're comfy, have your wi-fi hotspot or any other internet access, and noise-canceling headphones, you are prepared for anti-breaking concentration, and you have a dedicated time and space where your power won't go out or the shop won't close – you're ready to get into the zone.
Where Are the Best Quiet Spaces to Work with Wi-fi?
If you're a working traveler (or a traveling worker), here are a few of the best places to work remotely when you really need to buckle down to come up with great ideas and deliver quality work.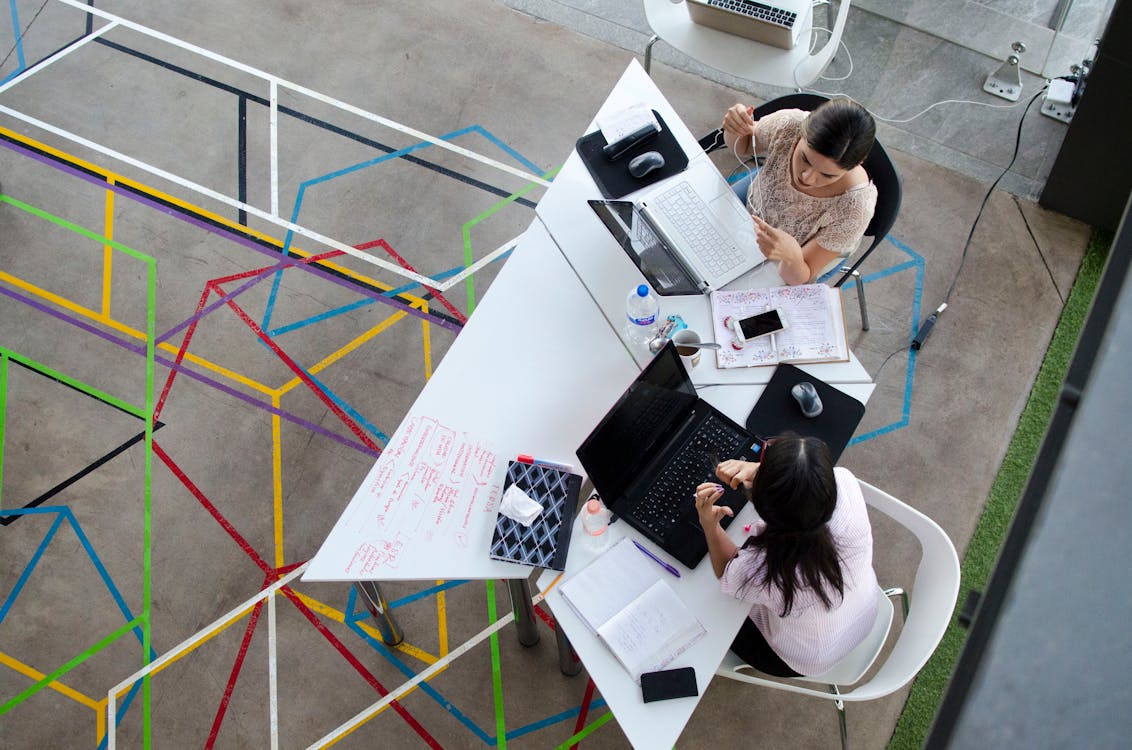 Airports 
I love airports. Really. They have everything you need: wi-fi (if not free, then through partners like Boingo), coffee, food, restrooms, seating, power outlets.
I don't mind getting stuck on a long layover or even spending the night (as long as I'm prepared) because airports offer great places to work and rest.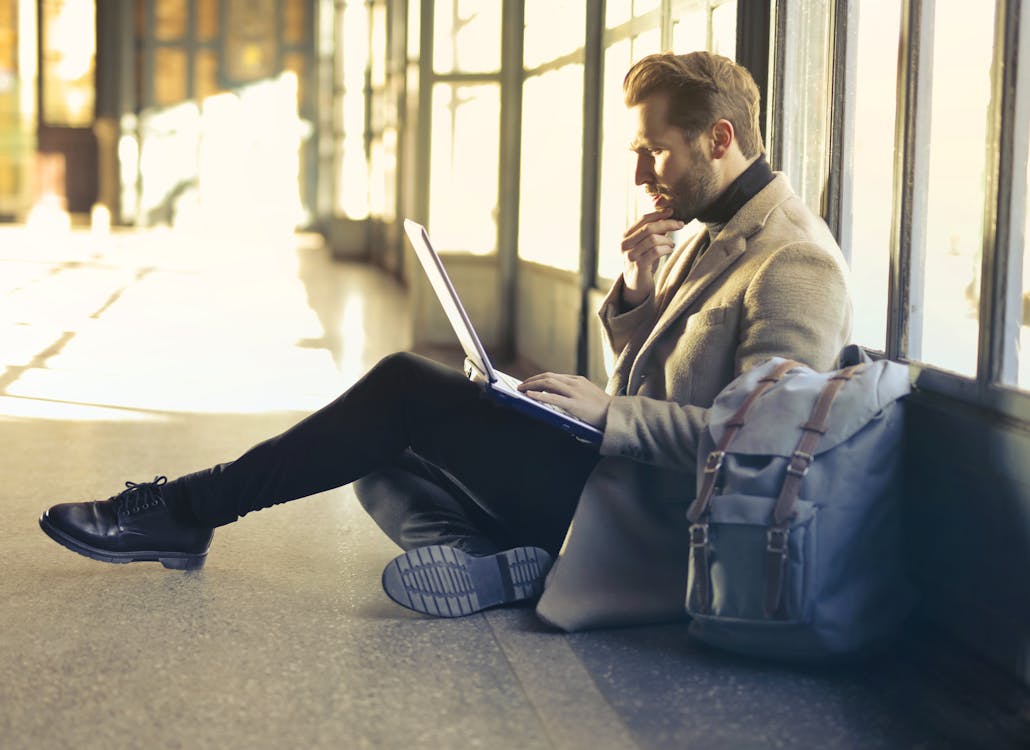 With a little preparation, like the noise canceling headphones and a wi-fi hotspot, you can create quiet spaces for yourself to work remotely and brainstorm your next batch of big ideas. There are all strangers around you so it's easy to be ignored. Find a great place near a plug and get to work!
Co-Working Spaces
There are probably no better places to work than the blend of traditional office setup and the new world of flexible entrepreneurship than the concept of coworking spaces. Virtually every major city—and many smaller ones—has coworking spaces available, and they can give you the best places to work remotely when you're out seeing the world.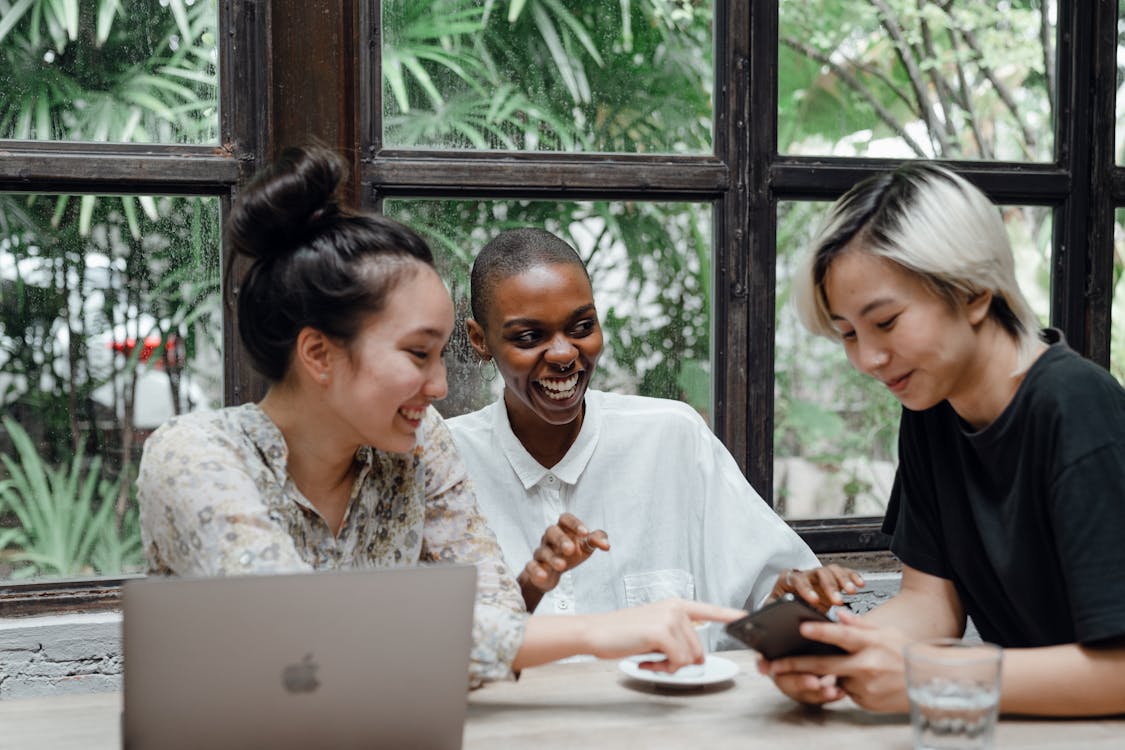 Just in case you aren't aware, coworking spaces are shared office spaces where you can basically rent a desk alongside other startups, entrepreneurs, and small companies.
They tend to be open-plan, modern-style offices, and let solopreneurs, as well as bootstrapped startups and growing companies, find affordable, dedicated spaces where they can work remotely on their budget.
Much of the coworking space industry is geared towards companies that don't need much dedicated spaces and want to spend less and split other office expenses. They also cater to local solopreneurs who don't like working out of a home office.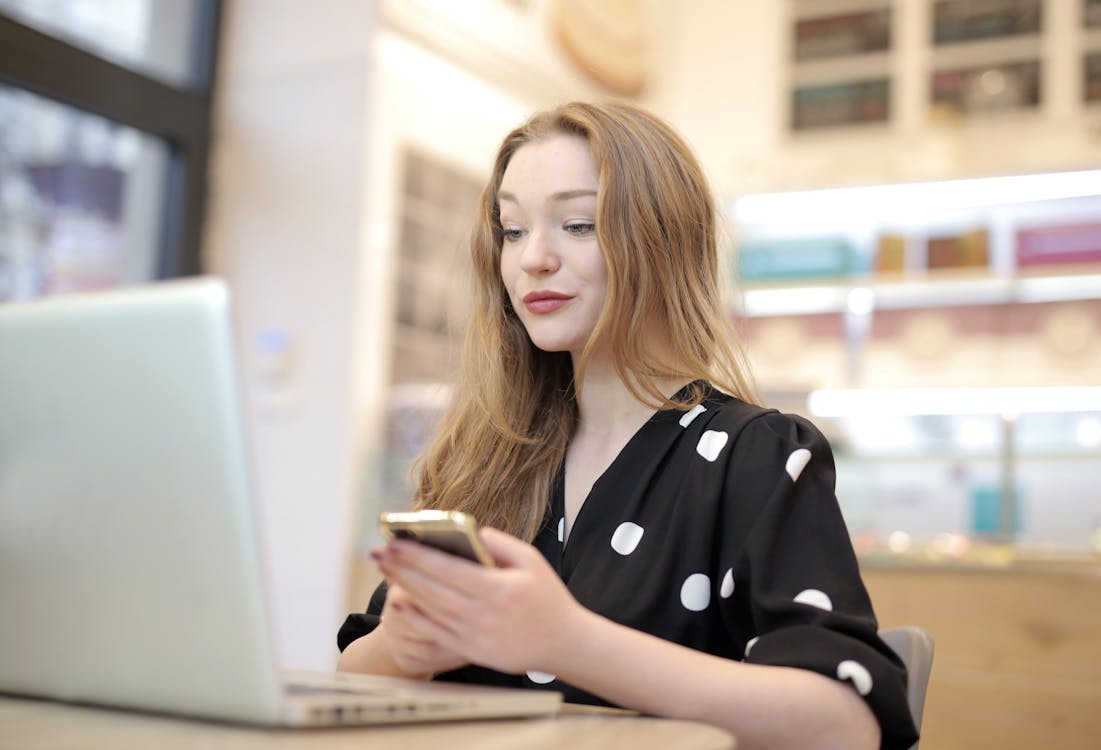 And most of them, often in big cities, have the odd desk available for short-term rentals…like if you happen to be passing through or visiting for a few days and just need a quiet, professional office place to set up shop.
There's obviously a cost component to consider when it comes to co-working, but you're virtually guaranteed a place where you can focus on work without being completely isolated.
Plus you'll have a solid WiFi connection (I can't imagine a co-working space that doesn't provide one), which you know is a must when you're working on the go.
Many co-working spaces are divided into separate levels. Traditional co-working space may also be called "hot desk" – an open floor plan surrounded by several other busy bees like yourself.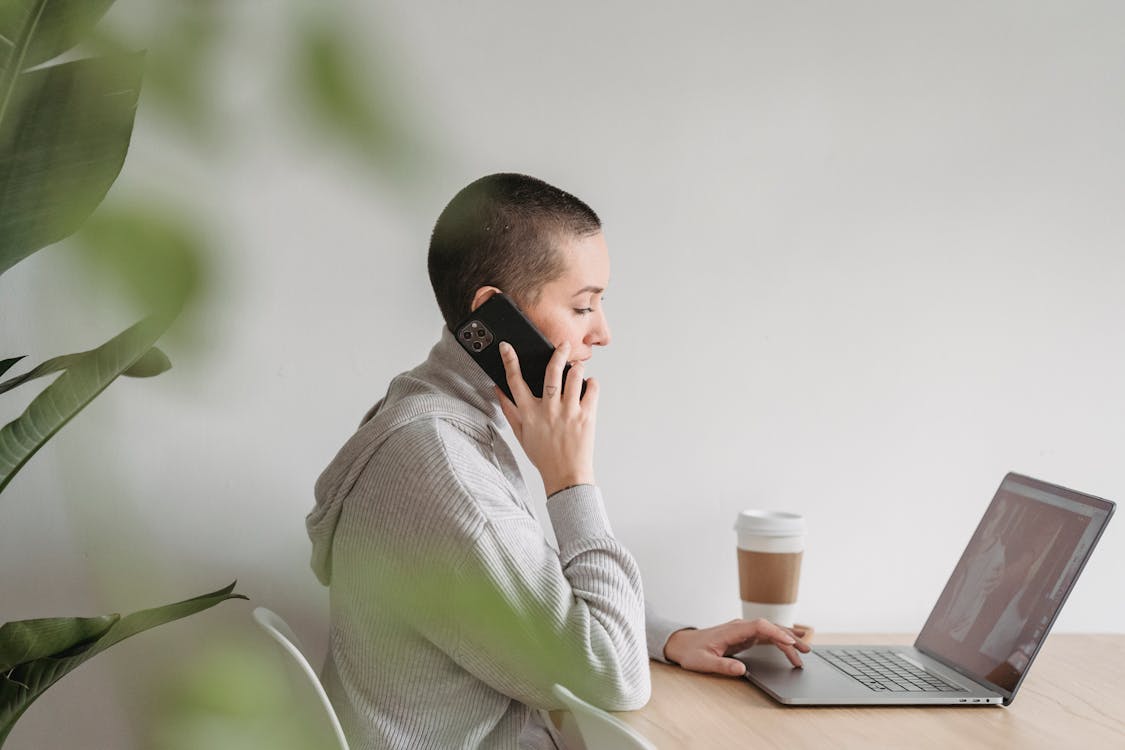 The only potential downside to this type of setup, of course, is a distraction. Community sharing is great, and valuable, but not conducive to getting real work done without interruption. Coworking spaces will often also have the option of a private office or the ability to rent a conference room.
If you need a quiet space to work, without distraction, then opt for the private space or the conference room.
Pro tip: If the conference room or office has windows, shut the door and face your back to the windows for the least amount of visibility (disallowing interruptions). If all sides are windows, make sure to wear those headphones and make little eye contact.
Coffee Shops
Wi-fi is all but ubiquitous in coffee shops these days, too. Most of them are fine with you camping out by a power outlet for hours at a time, but only if you order every couple of hours and leave a nice tip!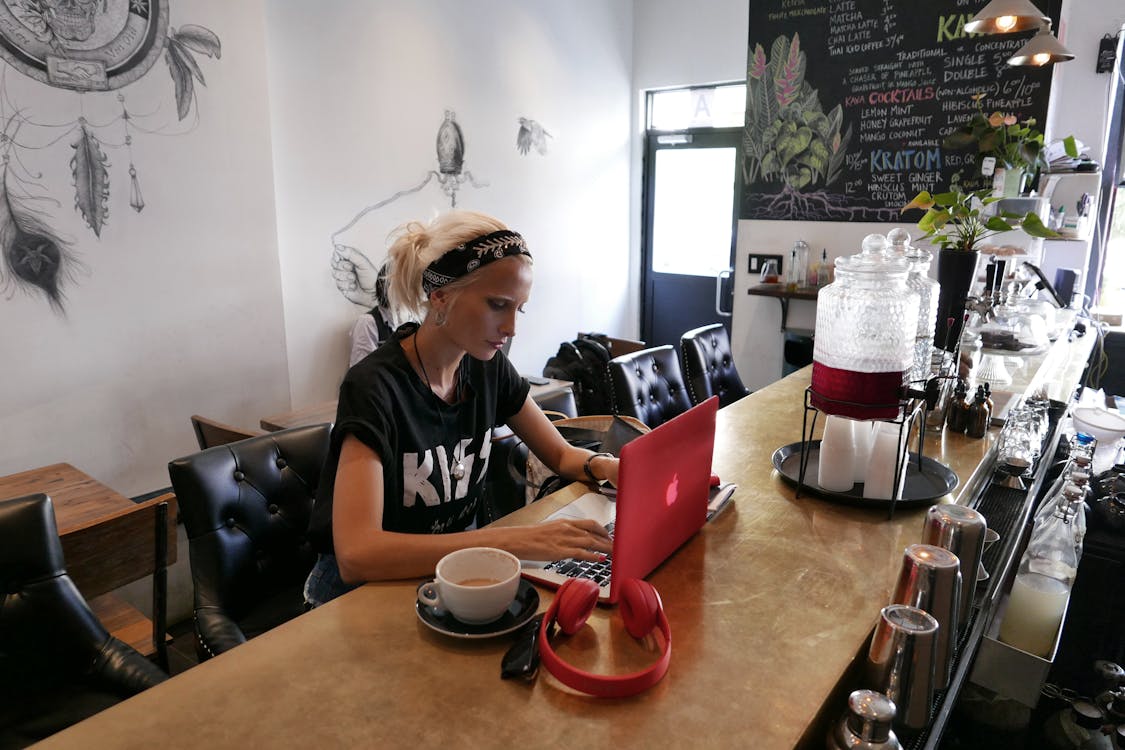 This might not be the best solution if you need absolute peace and quiet to get work done, but many people find the background buzz aka white noise, and people-watching opportunities provide just enough distraction to keep their minds from totally wandering.
Some coffee shops have conference rooms or private rooms that you can rent or arrive early to get a good seat.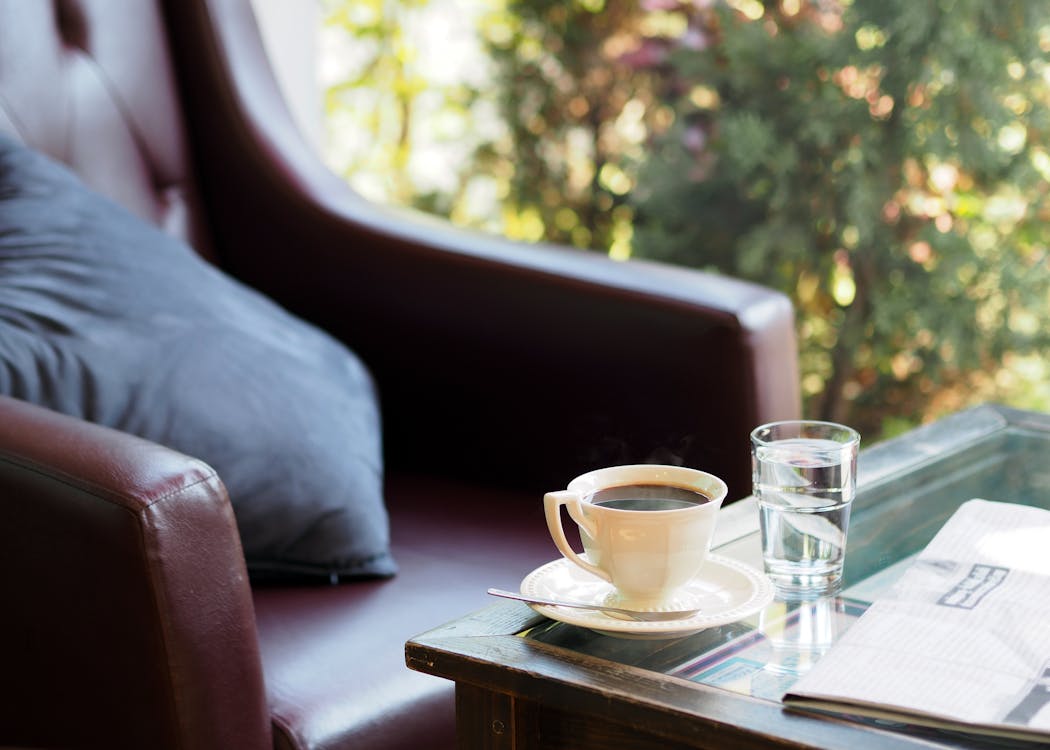 Switch it up and find a quiet coffee shop on the outskirts of town or in a new neighborhood – this is a great way to find a seat or a table, unfamiliar faces for less chitchat, and some on-hand caffeine to fool those productive hours.
Find some great crowdsourced coffee shops here.
Rent an AirBnB Studio
Renting a private room, or better yet, a studio, on AirBnb can really help you get some quiet time to yourself. A studio allows for no roommates or distractions.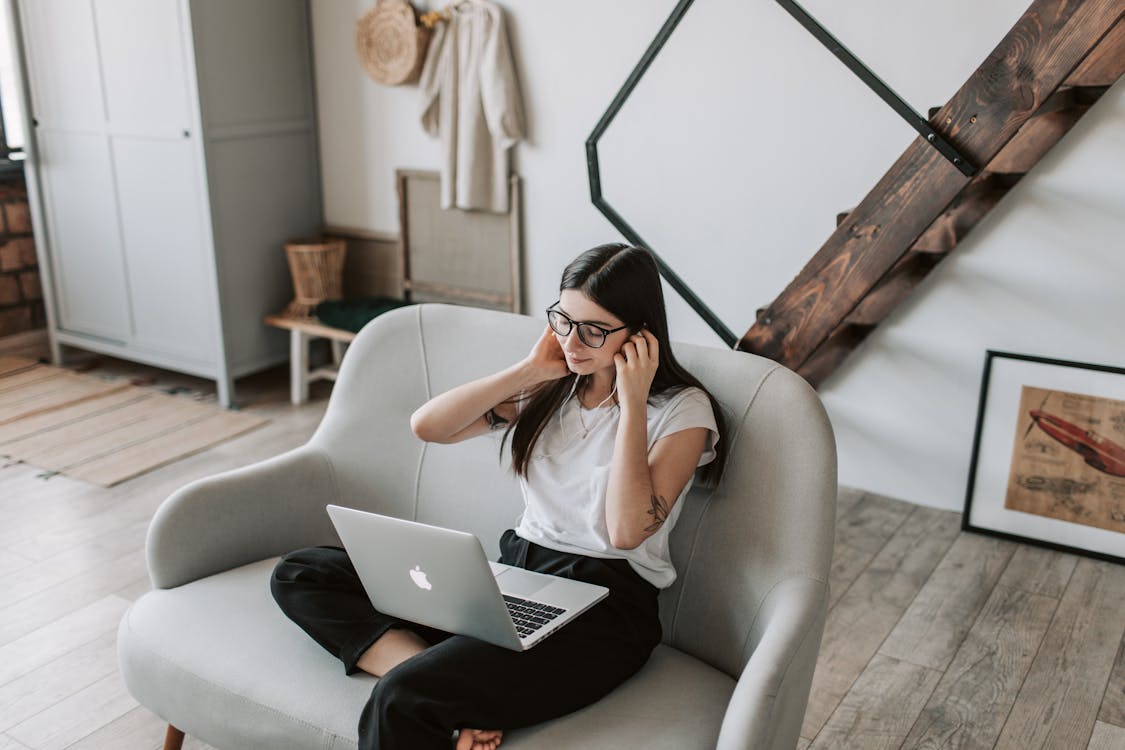 Tip: Before you book you'll want to make sure that this is one of the best places to work remotely. That means they should have good wi-fi. To test wi-fi, you can ask your potential host to go to speedtest.net.
The minimum connection I recommend is 8 gb down, but that depends on what you're doing.
If you're just checking emails or a simple Skype call, 4 mb is fine.
If you're having video conferencing calls and sending files, then I recommend 20 mb. Learn more about wi-fi speeds needed for remote work here.
The right accommodations can mean the difference between productivity and lack thereof.
The difference in cost for private versus shared will likely be the difference between less stress and business progression versus delays and less productivity.
Your Car / Boat / Van / RV 
Dead serious. This is one of the best places to work remotely. However, it only works, obviously, if your travels include a personal vehicle, whether it's your own car, a rental, or borrowed from a friend—it's probably not worth the Uber rates 🙂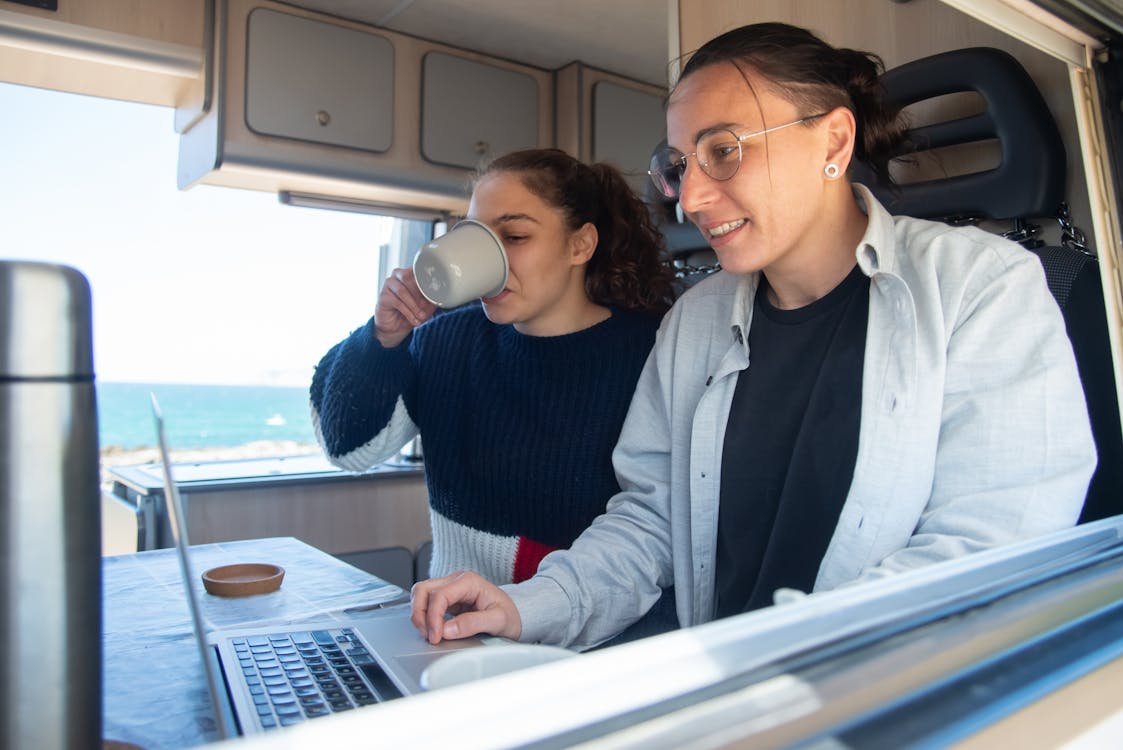 Some may object to the cramped quarters and lack of amenities provided by the typical automobile or boat, but there are actually a lot of advantages to using a four-wheeled or floating office.
First, you have total privacy. You don't have to worry about anyone else setting up rules or causing a distraction. Your space is entirely your own, just like you had your own (small, bathroom-less) office.
Second, you can get a corner office view if you want one. A scenic overlook, the top of a midtown parking garage, on a cliff overlooking the ocean—whatever vista you want to visit, your car can get you there and give you a quiet workspace when you arrive.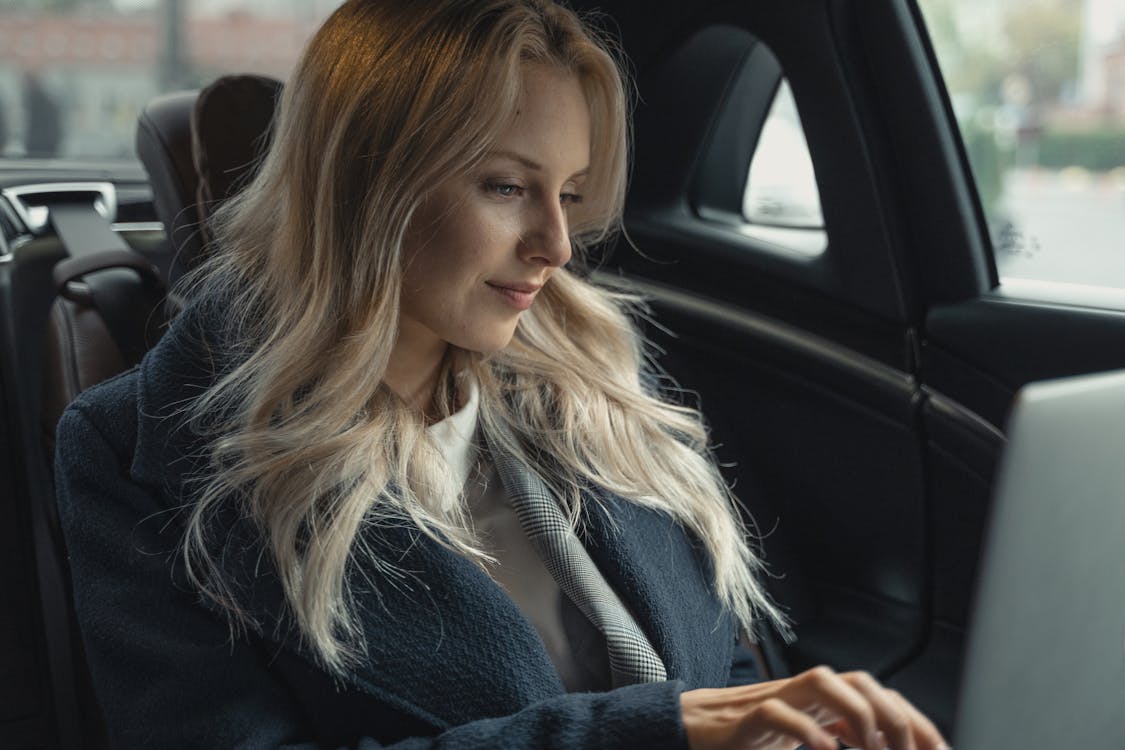 Last but not least, your car (or boat, or van / RV) gives you an easy way to get connected almost anywhere. Plenty of businesses, including many big box stores, food chains, and of course coffee shops, now offer free wi-fi to anyone in range. Find a parking spot in close range and you're good to go.
I've spent months working from my houseboat in Seattle, and this morning I was working from my Mitsubishi Delica overlooking the Pacific Ocean.. until the beautiful sunset. A T-Mobile hotspot and a 12-hour (okay…8-hour) battery on my Macbook Air, with a laptop table, a good 4G signal, and a latte and it's the ultimate quiet spot – with the ultimate view.
Libraries
Once upon a time, libraries were the ultimate place to get work done. Quiet, technologically connected at a time when many businesses weren't (albeit dialup!), and the best repositories of research material you were likely to find in any given locale.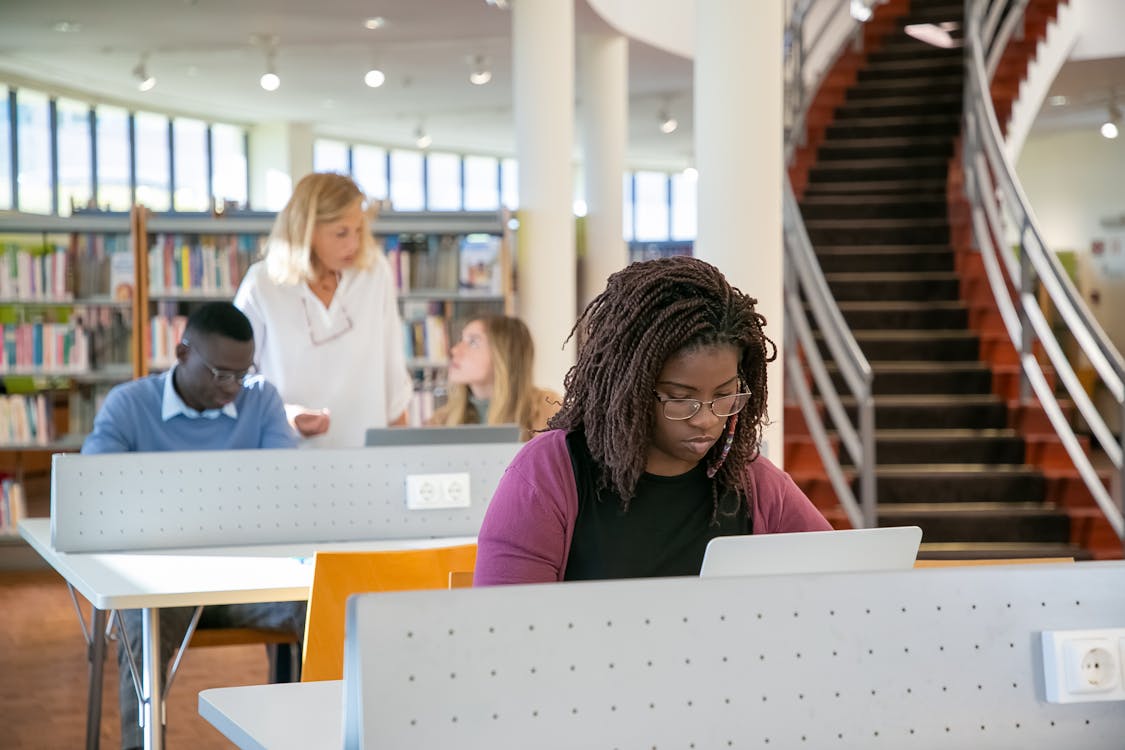 Things have changed a bit—OK, a lot—for libraries in the Internet Age, with virtually all the world's information now at your fingertips and digital communication with all points on the globe available in your pocket.
But…
Libraries are still great places to get some work done when you need some peace and quiet in and don't have an office to head to. Librarians are great at enforcing the "quiet" rule, and most offer free wi-fi.
Some even offer private or even soundproof study rooms to really shut out the distractions, and if you happen to want or need a book for some reason – in the age of Google, there are plenty on hand.
Public Parks and Campgrounds 
Though not always reliable wi-fi (hence the mobile hotspot backup), you can still find free networks in many city centers and even parks. Several campgrounds have wi-fi and once again you can work from your moving vehicle or your picnic table!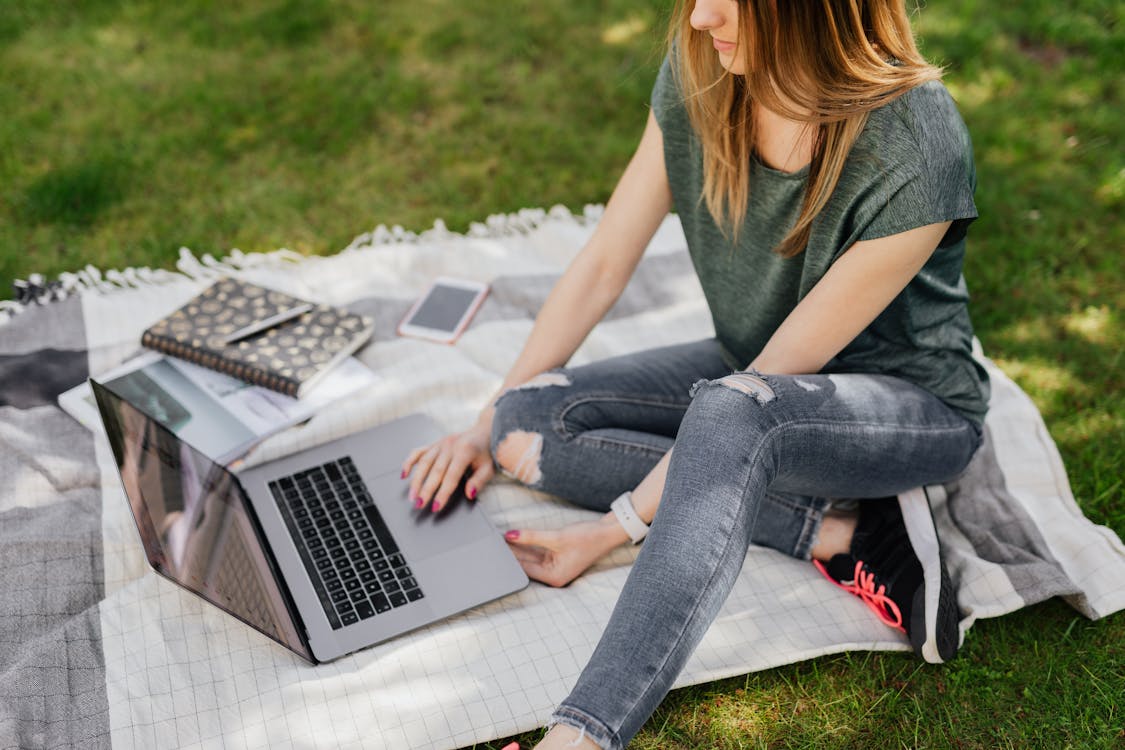 If you don't have a hotspot or your phone doesn't have hotspot capabilities that would allow you to find the best places to work remotely….change that. For the traveling entrepreneur/freelancer it'll pay for itself many times over!
Get Down to Business Without Being Tied Down to an Office
Freedom. It's what our lifestyle is all about, and it's what we build our working life around. It doesn't mean we work less hard or are less productive, it just means we get more creative in the way we do things.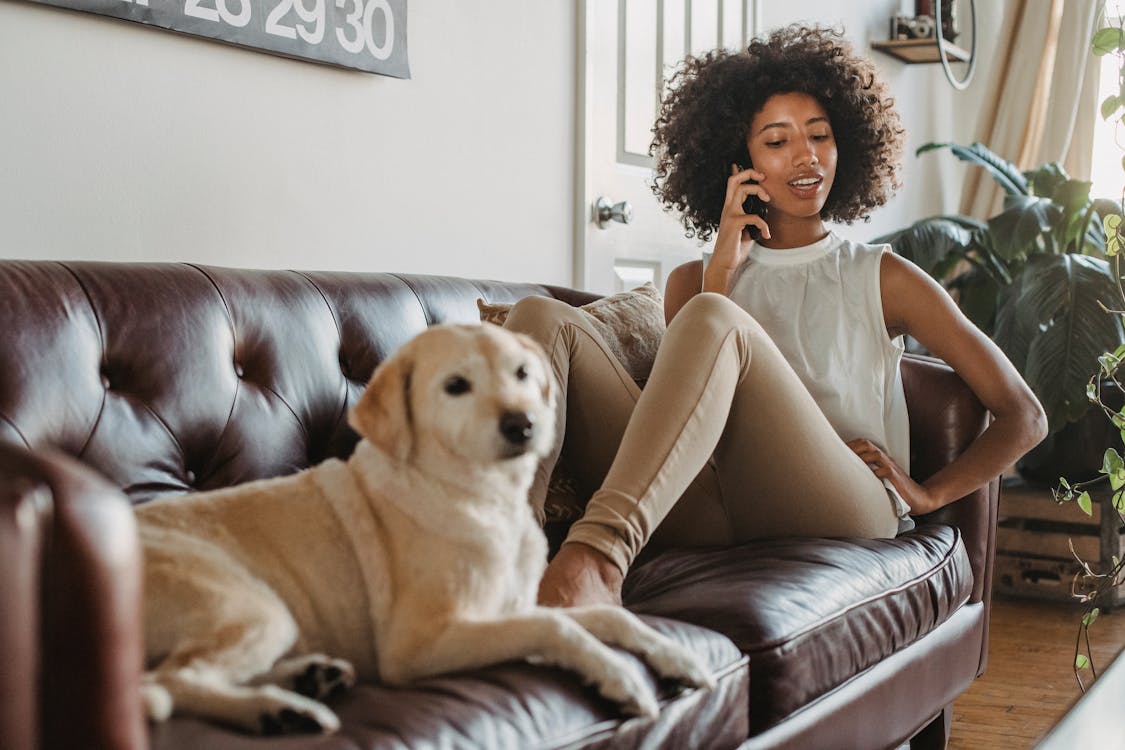 Finding best places to work remotely in every city on earth—and all the non-cities in between—is just one of the perks of the job.
These are a few solutions to the workplace solitude situation. Is your favorite on the list? Have any other tips to share? Let me know in the comments, and tell everyone in the world where you're posting from!