No one has embraced the all-digital lifestyle more than our band of globe-trotting freelancers and entrepreneurs. We run our businesses on laptops and wi-fi from beaches, villas, cruise ships…and airport terminals, parked cars, and rural bus stations.
We do everything via email, Trello, Slack, and other messaging and organizational apps. We hold conferences using Skype, Zoom, or GoToMeeting. Living the nomadic life means we use everything we can to stay flexible, available, and above all, free.
But the rest of the world hasn't entirely caught up to us.
Death to Snail Mail
No matter how hard we try, there are still companies and government agencies who insist on recording a real street address and sending snail mail to that home address. Paper messages that have to travel to a fixed, physical location, and that often needs a prompt response.
The need to have a physical address to receive mail is the one remaining thorn in our ever-roaming paws, and for a long time, there wasn't a good solution.
You can have the local post office hold your mail and accept packages, but when you're gone for weeks or months at a time the odds are good you'll miss something important.
You can receive postal mail by having it forwarded to a physical address anywhere in the world, but that type of postal service has a host of problems: expensive international forwarding fees, mail that doesn't keep up with your frequent travels and multiple destinations, and the need to plan ahead for packages delivered instead of enjoying spontaneous trips.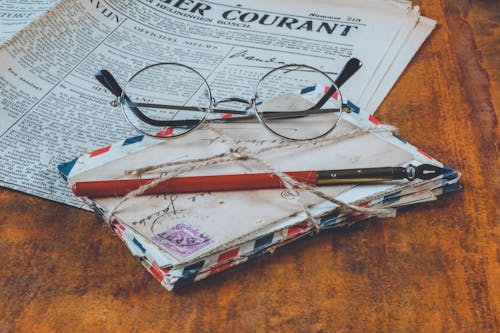 You can have the package delivered or postal mail sent to the actual street address of a friend or family member, then ask them to look for anything important. However, the privacy and reliability concerns are real especially when you're not the primary box holder.
I've been doing this awhile, and I've tried practically all solutions to this mailing address conundrum. That is, I've explored how to get a PO box without an address.
The best solution I've found, far and away, is a virtual mailbox.
Short of not having any snail mail sent to a permanent address or commercial address to begin with—which is still a dream of mine, but one the world has yet to accommodate—it's the best thing out there when it comes to staying up to date with all of your important correspondence.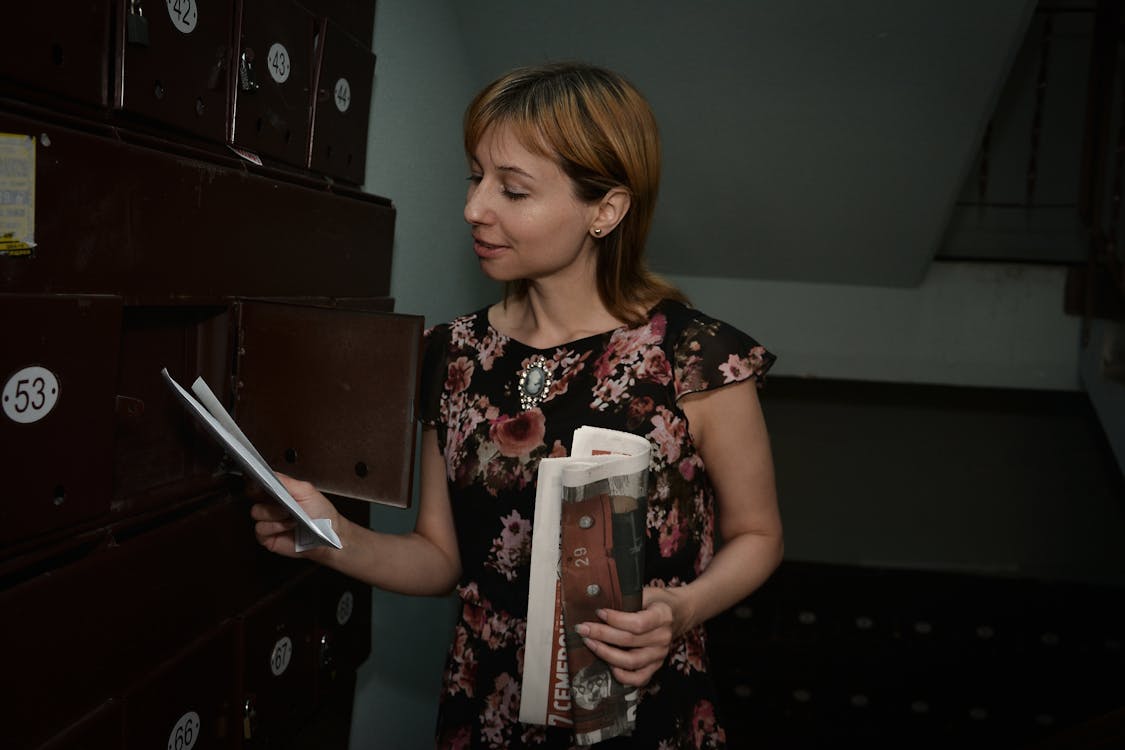 There are a few virtual mailbox services out there that can handle general delivery requirements like receive mails and package receiving services. But, not all virtual address providers are created equal. So, I do have a favorite, and I'll let you know who it is in a second.
First, I want to explain the concept of a virtual mailbox just so we're all on the same page.
(Page! Get it!?…OK, moving on…)
How Virtual Mailboxes Work
This modern "postal service" is pretty simple, really, like most ingenious things are.
You get a mailbox and a real street address provided by your virtual mailbox service, which you can claim as your business address or office address if you're a business owner and want to appear more professional. When sending out your "street address," you might want to add business hours to your postal address information for receiving packages to amp up your professional image.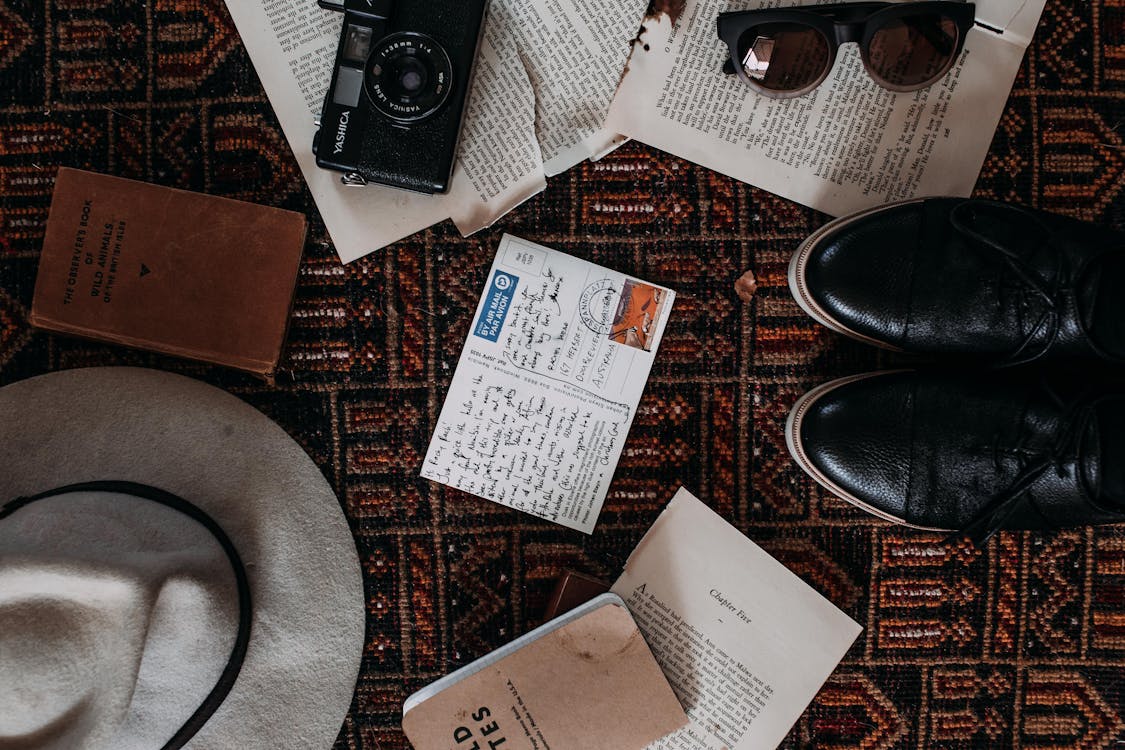 This is a real, honest-to-goodness street address where you can get your parcel delivered. The USPS acknowledges this mailing address and will actually deliver packages to the "home address" you provided along with all of your mail.
It's just like how you receive mail via a post office box with a physical address or a private mailbox with a mailing address that you typically rent from the USPS or any number of PO box address providers.
The key difference is that the top virtual mailbox providers give you a completely unique street address, which looks more professional and inspires a great deal more trust than a package acceptance service provider or post office boxes.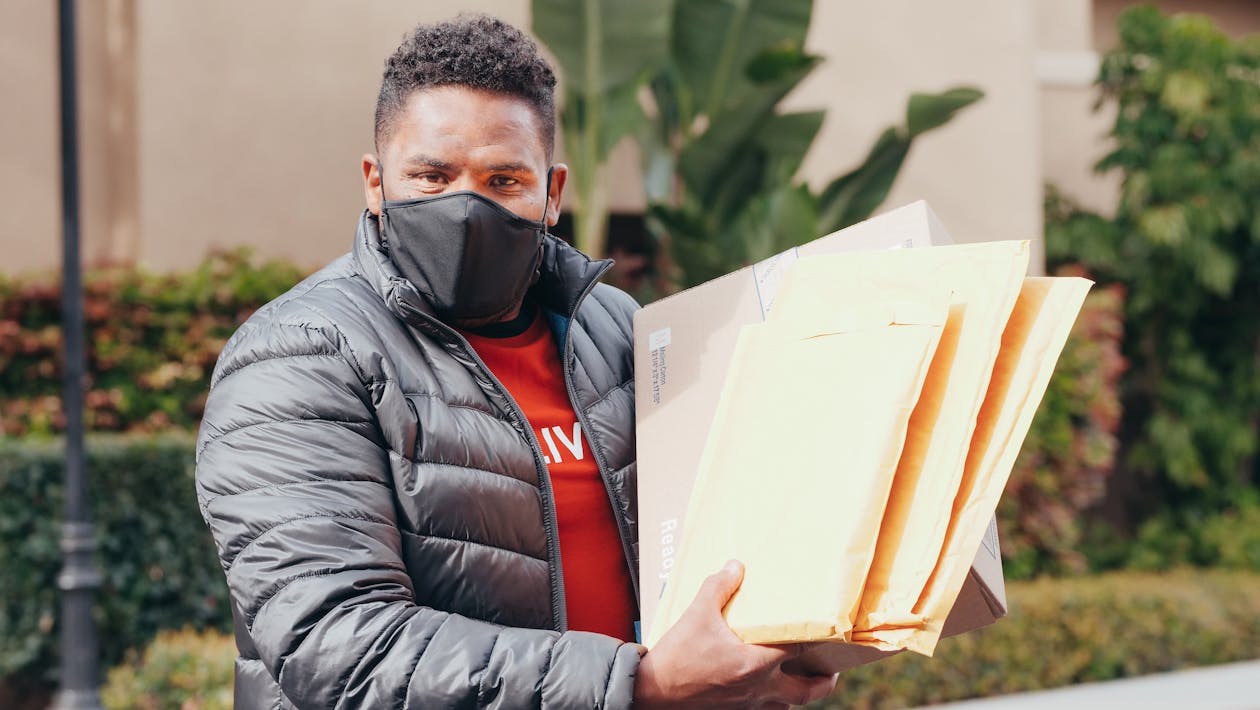 Another difference with a virtual mailbox service is what happens after the mail is delivered, though. Instead of simply holding your mail until you either come pick it up or have it forwarded to a new location, a virtual mailbox service opens and digitally scans your mail (ensuring complete privacy, of course), then uploads the digital images to an email inbox so you can read your mail from anywhere in the world.
You can also have your postal mail forwarded to a mailing address or a home address, of course, and packages delivered can be sent along wherever you happen to be, too. I find that the more we become digital, the less I need to physically forward my mail. But this is a handy option.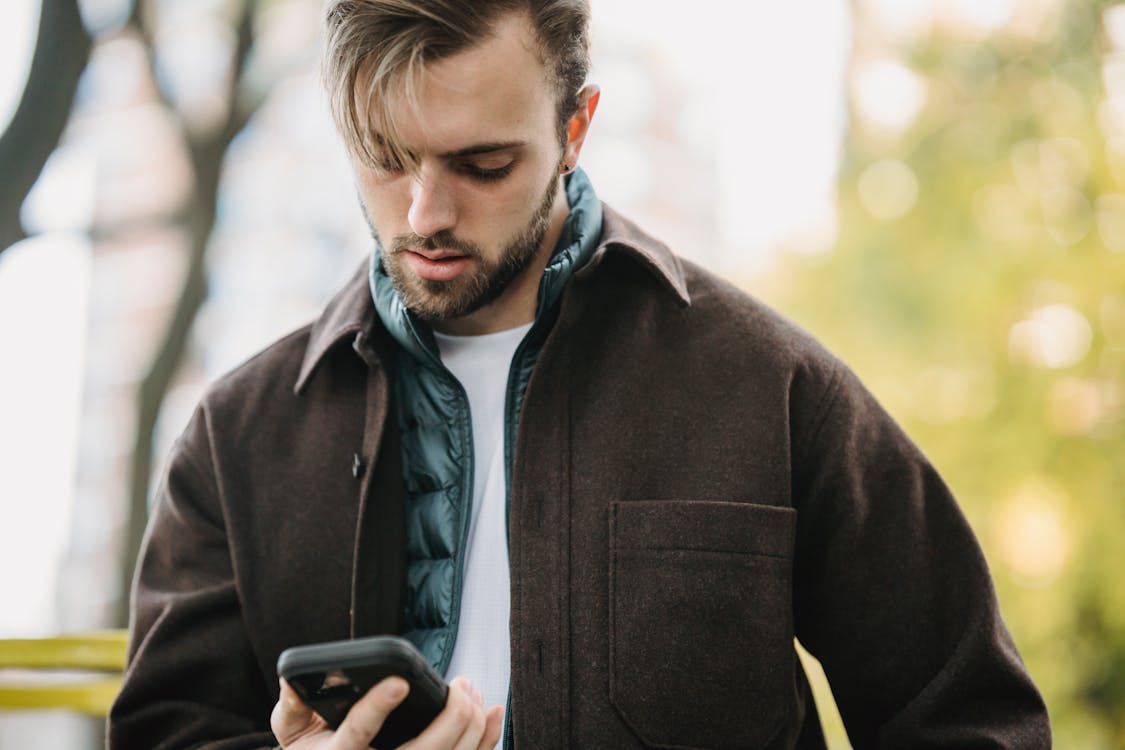 A quick bulleted recap for the article skimmers:
A virtual mailbox company contracts with a physical location to aggregate postal mail in one location, in multiple cities.
The postal mail is received and the front cover of the mail is scanned.
You then receive an email letting you know that the mail has arrived.
Some Types of Postal Mail You Might Receive (and don't want to miss):
Client Checks
Bank Statements (go digital if you can)
Mortgage Statements
Student Loan Documents
Legal Documents
Virtual Mailbox Signup Process
When you sign up for a virtual mailbox service, here is the signup process in action step by step:
Select an address in one of the designated pick up cities, location, or even just a nearby state. For example, I have a mailbox in New York. I live there part-time, but I don't have to in order to have a local address. It can also help make your business look more official by having a local mailbox (versus PO Box) especially in a world renowned city even when you're in a completely different location.
 Select a plan that suits your needs and budget
Give out your new address to clients and agencies
Receive an email when new mail is received
Decide if you want to open it (have it scanned), download, delete, recycle, or forward to a physical address.
Important: Make sure to include your MAILBOX number or the mail will not be delivered.
Virtual Mailbox Services: EarthClassMail vs. Traveling Mailbox
I have personally tried two of the leading virtual mailbox services:
EarthClassMail 
A catchy name and a service I used for years, EarthClassMail, offers
A physical address for your business
Mail scanning
Secure mail shredding and handling
Free physical mail storage for 30 days
Check deposits
Prices start at $19/month for personal and $139/month for business accounts.
See a list of virtual addresses for EarthClassMail.
TravelingMailbox
TravelingMailbox offers three plans that you can pay for annually or monthly.
The lowest tier includes 40 envelope scans and 35-page scans per month, which I've found is usually plenty for me. The mail comes in, I get a PDF of each envelope emailed to me, and I decide what I want to happen with each envelope.
Nothing gets opened and scanned unless you select that option, so you don't end up burning through your monthly scans on junk mail. There's no additional cost for shredding the mail you don't want, and forwarding mail and packages only costs $2 (plus postage fees—but by bundling your mail, Traveling Mailbox helps you save there, too).
If you end up receiving more envelopes and/or needing more pages scanned than your plan covers, overage charges are only $0.25 per envelope and $0.50 per scan, and if you're paying monthly you can switch to a higher plan if you're expecting a higher-than-usual volume of mail in a given month.
Tip: Save the PDFs of your important mail in Dropbox, Google Drive, and/or on your computer and delete them from your Traveling Mailbox account to avoid going over your storage limit and getting hit with additional charges.
Depositing Client Checks from your Virtual Mailbox – a Quick Hack
Remarkably, I still have clients who prefer paying by check. Traveling Mailbox offers a check depositing service, where they mail your checks straight to your bank to be deposited, but they do (understandably) charge a handling fee and postage.
To get around that, I have the back and front of my incoming checks scanned then use the PDFs to deposit checks through my bank's mobile app.
The bank keeps a copy of the check handy in case there are any issues, and I get paid without any extra fuss.
Client sends me a check
I request a scan and open the mail
I use my mobile phone banking app to screen capture and deposit the check directly into my bank account
I save pdf of the check to my dropbox
Lastly, I delete the scan to save space and costs
Done!
Which Virtual Mail Service Should You Choose?
I've used both and I prefer TravelingMailbox for three reasons: it's cheaper for most freelancers and solo travelers, it got my scanned mail to me faster, and the customer service was fantastic (surprising given that they're the budget option, but hey—some things that seem too good really can be true!). It may not look as sexy as EarthClassMail but it does the job!
Want to Avoid Paper Altogether?
Tip: Use programs like Photoshop and Automator on Mac to turn PDFs into editable images. Use your smartphone camera to make signatures and documents digital, make edits in Photoshop, and combine docs in Automator or Photoshop.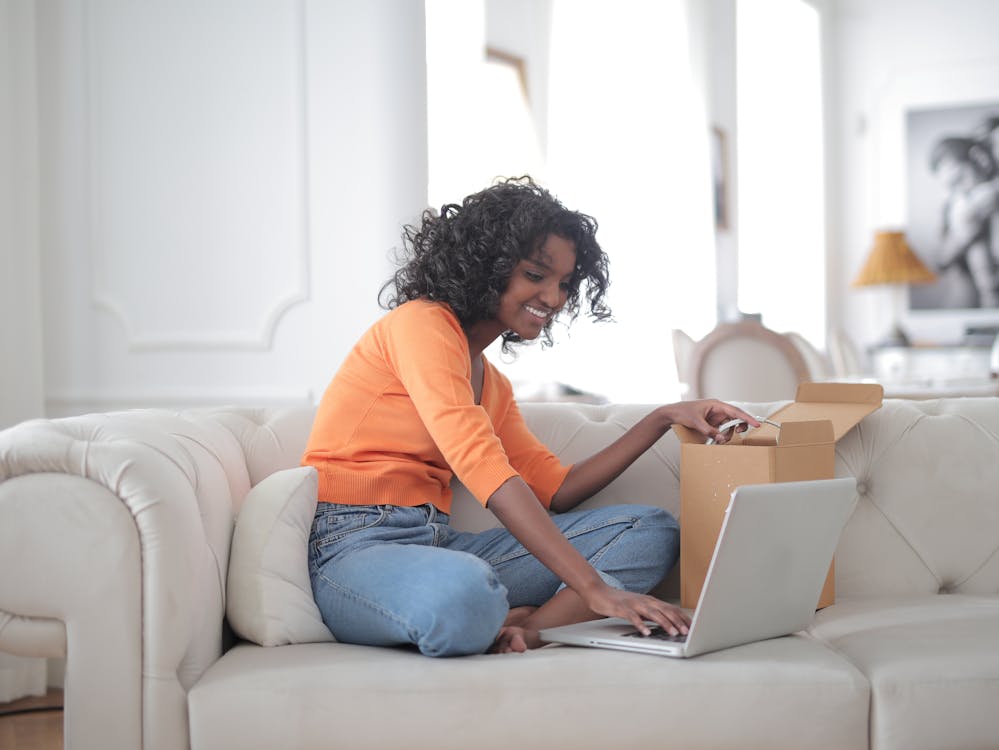 Slowly you can make your life free from snail mail and completely digital, but it starts with postal mail being virtually managed.
Unfettered Travel with TravelingMailbox
Physical mail used to be a barrier to flitting about the world while running a freelance business or entrepreneurial venture, but not any more. Traveling Mailbox is one of my favorite services as a remote working entrepreneur, and saves me tons of time, money, and stress. With my virtual mailbox in place—and virtual phone and fax services set up—I stay accessible across all channels without sacrificing my love of travel.
It sure is a sweet time to be alive and virtual!
Speaking of the digital nomad lifestyle, check out Best Mobile Hotspot Devices [2022] for a guide to making sure you have wifi anywhere.
Is there another service you use or recommend? Or another hack you have to share? Let us know in the comments below!