Remote work is more common than ever, and it's showing no signs of slowing. Working remotely in 2022 is more robust and versatile than ever before, and it's changing the professional landscape as we know it.
With companies like Twitter, Nationwide, and Shopify offering remote employees work options, it's clear that remote employment isn't just a trend. While the Covid-19 pandemic has obviously spurred things along, the rise in remote work among in-office employees was always on the horizon. Even without the pandemic's influence, remote working options were still projected to increase more than 80 percent by 2025.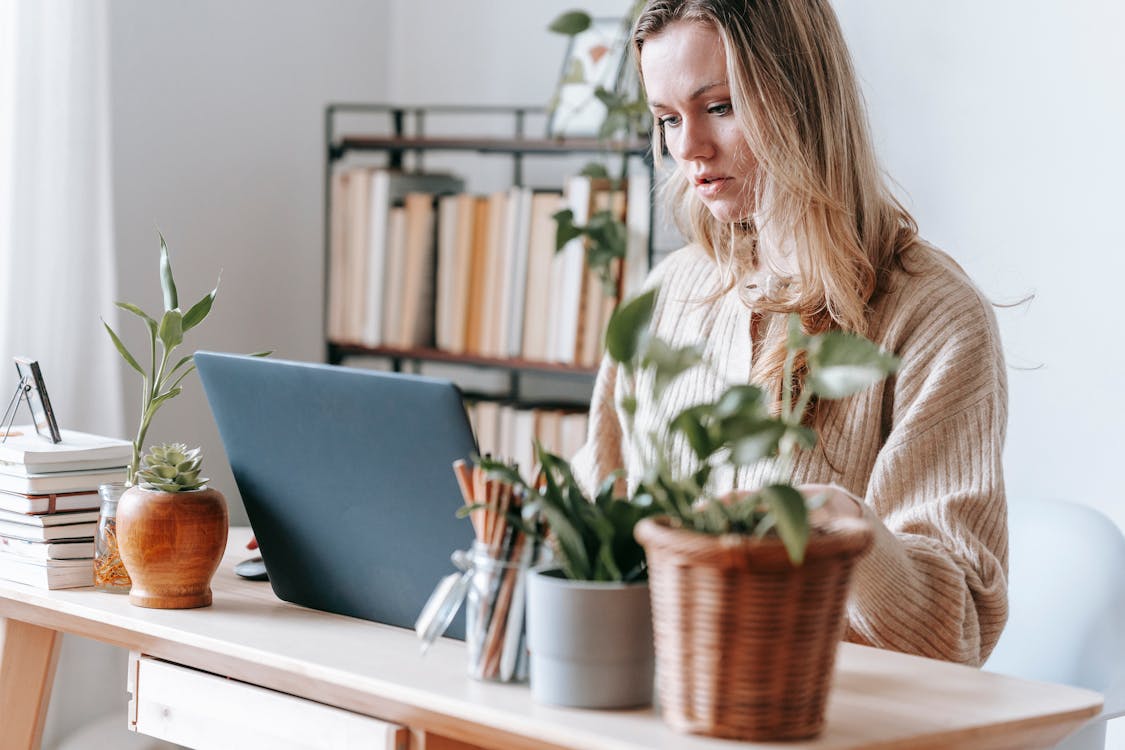 Important remote employment statistics
The three kinds of remote work opportunities
It's easy for job seekers to be confused since remote work is a very broad term. Human resources typically categorize them based on the company's demands since remote employees work or contribute differently. These positions can be fully remote, hybrid, or flex. We'll go into each type of remote worker below.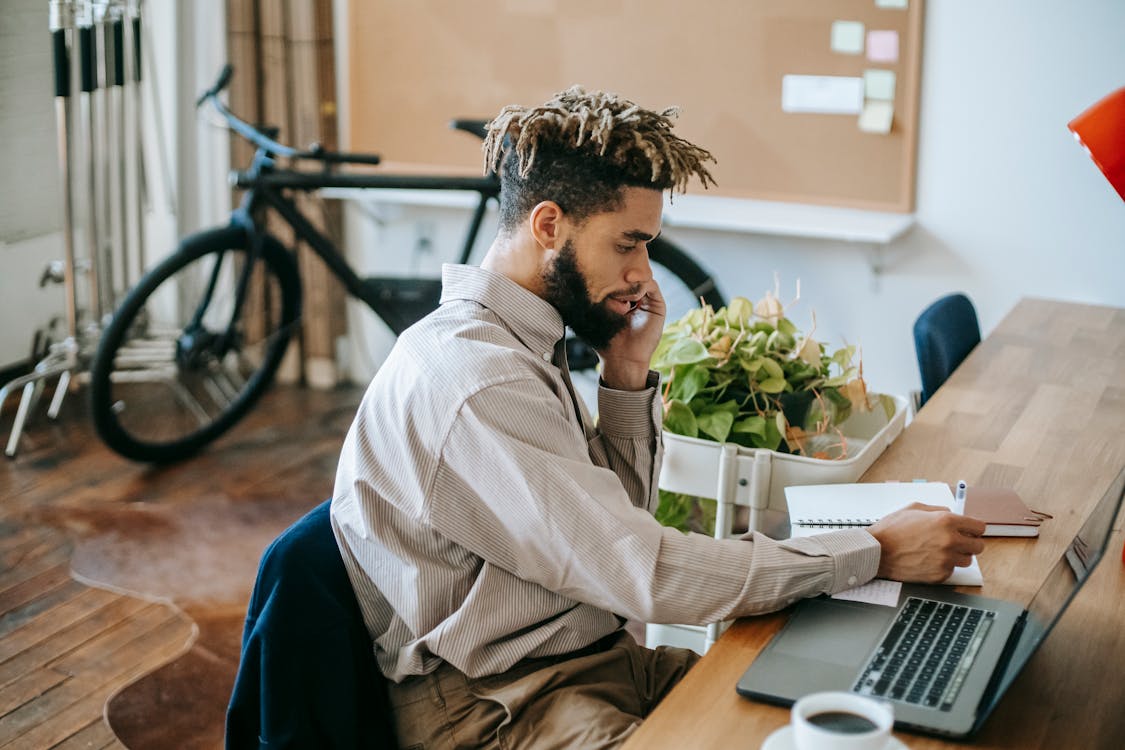 1. Fully Remote
Fully remote is just what it sounds like: a job or business built with the intention of being remote.
These full-time jobs will already be equipped with the proper tools for you to succeed virtually. Companies and employers with fully remote positions will likely also have a better understanding of what to expect of their remote employees.
2. Hybrid
The key difference between hybrid remote work and remote employees with full-time jobs is the company. With a hybrid position, some of your coworkers work on-site, as opposed to an all-remote team. This changes the general culture of your workplace.
Regardless of the projects, organizations, and clients, practically all jobs can be turned into hybrid positions. It can be a role in customer support, sales, data analysis, or even public health-related tasks. The CFO of a large hospital may be assigned to work from home, so might an entry-level assistant position. No matter what your skills and work experience, there are remote jobs out there for you. It just depends on the employers' or company's resources, ability, and technology to offer location flexibility to its employees.
3. Flex
Some positions offer employees the benefits of a flex work arrangement. The idea is to let the employee choose whether to go into the office some or most of the time. It offers remote workers and employers alike the option to not work on-site and instead work from home, coffee shops, coworking spaces, or any other location.
The number of remote days for a flex position could range from one week or a full month to several months depending on the employee's preference. While flex work still requires partially remote employees to live near to your business's or employers' office space, it does offer many of the other benefits of remote work like increased flexibility and the potential for greater productivity.
Another advantage of a flex job is the ability to travel more. This arrangement also allows remote employees to spend more time with family or just get away from the noise of the office every now and then.
Forced Remote
One more kind of remote work is forced remote. This is when a traditionally in-person position is forced to work from home due to circumstances. Many people are finding themselves in forced remote situations due to the COVID-19 pandemic.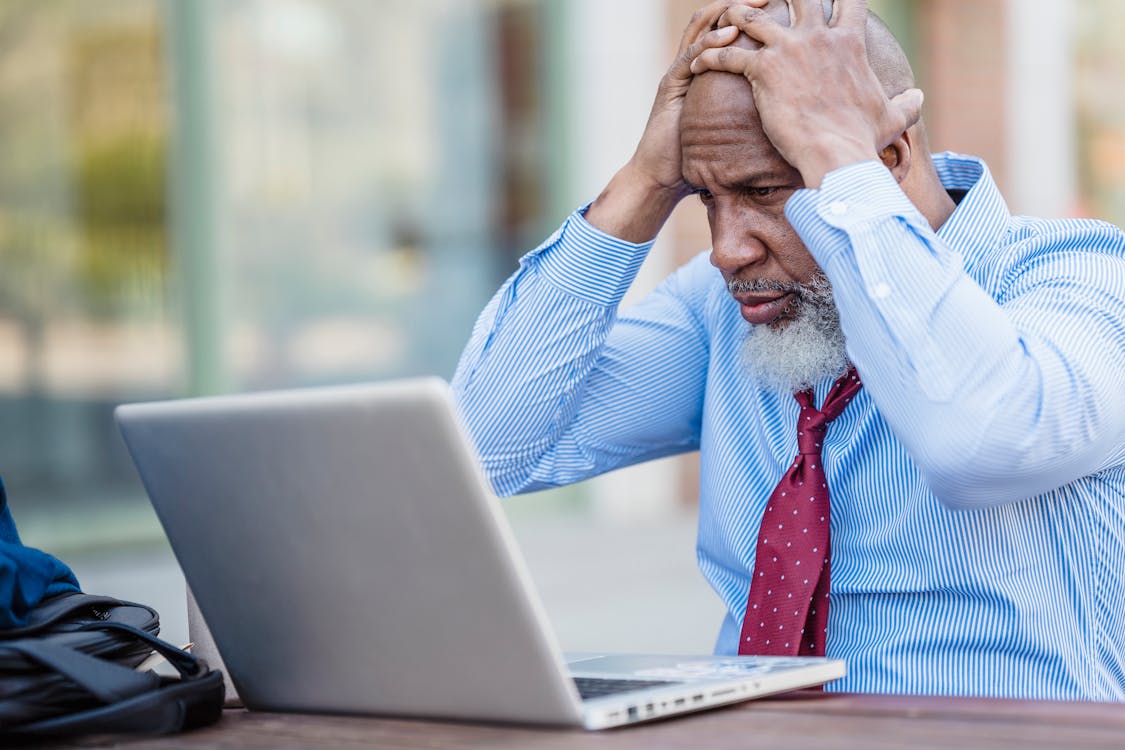 Not all companies were ready for the sudden switch to working remotely. Without the proper infrastructure, technology, and procedures in place, both employees and employers had a difficult time. Odds are you may already be one of the more than a million people forced into working remotely by the pandemic, and you may have found it frustrating and challenging.
The good news is that this doesn't mean you aren't cut out for remote jobs. You may just need to find an online position designed with working remotely in mind. This is where remote-first work and flex work come into play.
The truth about remote work
Remote work requires just as much dedication and skills as working in a traditional office. Sometimes even more so. You need to be self-driven and able to keep on top of your productivity, schedule, and time management.
While you can work from home or anywhere given the right resources and education, transitioning to remote work probably won't mean you'll be putting together that project report from your beach towel. Remote jobs, like traditional office work across all industries, require good lighting, stable internet connection, strong desire or determination to keep productivity levels up, and diminished distractions near the work site.
Is remote work for everyone?
No. As exciting as it is that more and more people are being offered the chance to work from home or anywhere remotely, some workers–like some industries–are better suited as in-office employees. According to Buffer, loneliness, communication, and the ability to separate work from one's home life are the biggest challenges that remote workers face.
The most helpful thing you can do now is to make an honest assessment of your strengths and weaknesses as they pertain to time management, productivity, and remote work. If you're unsure where to start, try matching your personality type to your ideal remote career.
We also have tips and advice to help you stay productive while working remotely.
General trends of remote work
Industries embracing remote work in 2021
According to Owl Labs, the health industry, tech industry and financial services have the highest rate of remote workers. But web development, design, copywriting and finance are also big players in the remote space.
Some industries are less of a good fit for large amounts of remote workers, especially those involving events and activities. For people in these industries, there may be fewer options for remote work. Notice we said fewer, not none. You might be surprised how many traditionally in-person industries have remote options.
Remote work encouraging exodus from large cities
One of the most exciting aspects of this changing work landscape is how cities and towns are adapting to these changes. Years ago, when remote work was rare, there were many jobs that were locationally locked to certain areas. Once upon a time, your only shot in a given industry might have required you pack up your things and move. Today, this is less and less the case.
With work no longer as rigorously tied to location, we're seeing something of a migration as people choose to move to more rural areas to save money on housing, to be closer to family or just to get out of the city.
Conversely, this leaves more of an opening in larger cities for people who truly want to live there. People are leaving San Francisco for Sacramento, New York for South Florida, and all in record numbers. According to CNBC, 14-23 million Americans are in the midst of planning a relocation thanks to more flexible remote working schedules.
Technology is innovating to support the growing online workforce
New innovations like 5g and satellite technologies are making it easier than ever to stay connected to your coworkers and career from anywhere in the world. Today, hopping onto an online workspace is quick and painless, and your team can coordinate work easy through e-mail, Dropbox, shared files like Google Docs. and the hundreds of other companies providing similar tools.
Video conferencing software like Zoom make synchronized online meetings a possibility. These technologies and remote work form a symbiotic relationship: as remote work options grow, bolstered by all these new tools, tech companies are encouraged to innovate even more to keep up with the rising demand for work-from-home software.
Remote work in 2022
How to work remotely
If you're interested in working remotely, you have three options: working from home from your current job, finding a new remote job or starting your own online business and becoming your own boss.
1. Transition your current job to remote work
Your current job may be able to accommodate a remote work lifestyle. Many companies are seeing the benefit to staffing more of their employees remotely. However, if your employer is one of the 44 percent that don't allow any remote work, that doesn't mean you can't take your skills and experience elsewhere.
2. Look for a new remote position
If your job won't allow you to transition to remote or flex work, then there's nothing wrong with pursuing other opportunities. Go to online job boards to see what positions are available in your field. Since you can work from almost anywhere for a remote position, you'll likely find you have more options than you would were you looking for in-person work.
You can start your job search here, on the Liveworkanywhere Job Board.
3. Start your own online business
You also have the option to cut completely free of your employer entirely and start up your own online business. The possibilities here are virtually limitless, so much so that we have an entire post on getting your remote business off the ground.
Getting ready for remote work in 2022
What do I need to work remotely?
I've learned that although you CAN work from anywhere, you aren't very productive working from the beach with sand blowing on your laptop and overheating or from your car or from the rock of Gibraltar. This kind of setup puts you at risk of running out of power, losing your internet, getting distracted, or simply not having access to all the supplies you need because you left them in the other room.
A change in scenery now and then can be good for your productivity levels, but it's best for you to set up a good home office first.
Necessary home office supplies:
Your computer
Comfortable/supportive chair
Appropriate lighting
Good internet (you can write off part of your internet bill on your taxes)
As you work, you'll find additional home office supplies that make sense for you and your job. Do you need a paper shredder? A filing cabinet? Don't go overboard buying too many things beyond the necessities until you know you'll need them.
You can see our full guide on setting up the optimal home office here.
What does remote work mean for you
Your path into this new work world is yours to make. If you have the desire to embrace online work, then you may find yourself enjoying the freedoms remote work entails. You can write your schedule more freely, travel and live wherever you want to be, and accomplish all your career goals from your own home.
Even if you don't switch to remote work, the future is still exciting. As the urban-suburban dichotomy begins to shift with remote workers relocating, you may find an opportunity to seek out an in-person job in a place you never thought you could move to before. And your workplace will likely have more remote employees in the future, even if you remain in the office.
No matter what your career, the changing work landscape may be your chance to get out there and reshape your career however you see fit.
FAQs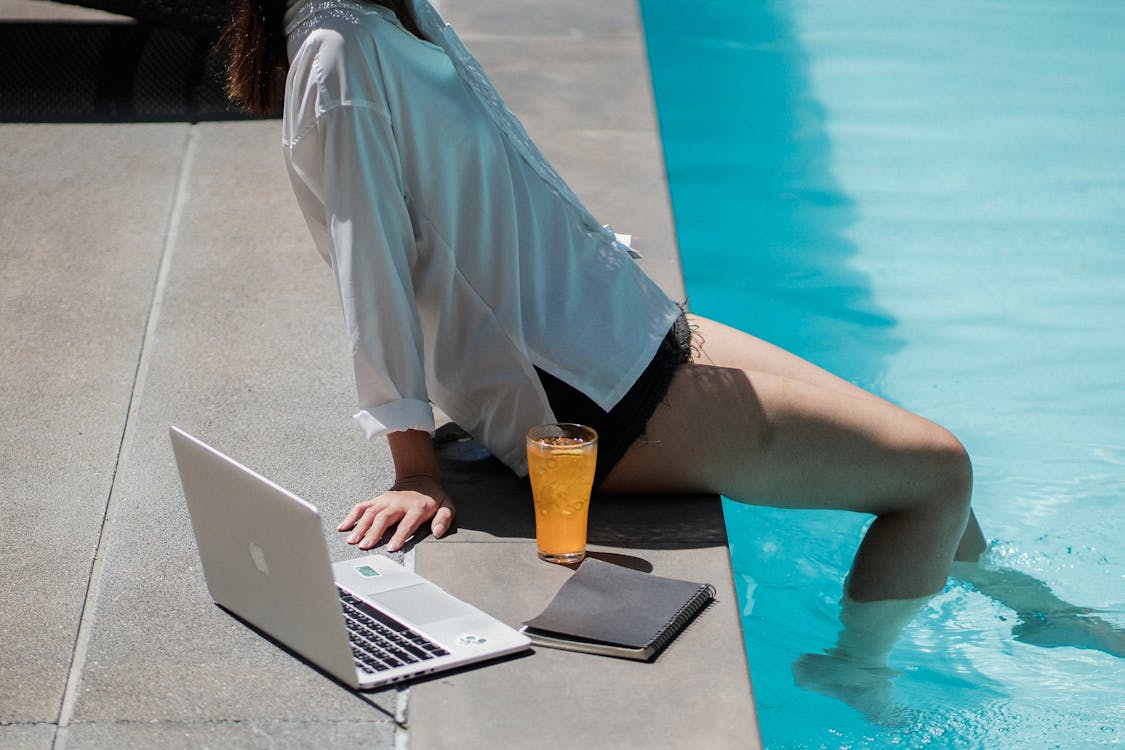 What specific skills do I need to work remotely? 
Remote work requires you to be self-motivated and a good communicator. Without being surrounded by coworkers or supervisors, you'll need to keep your own schedule and know when to reach out to colleagues.
As for job-specific skills, you'll find that nearly all career skills can translate nicely to an online career. Some of the most sought-after skills in remote workers include:
Technical and computer skills
Writing skills
Design skills
Remote jobs exist for all positions, from beginner to expert, so don't think so much about how you can gain remote work skills, and instead focus on how you can transition the skills you have to an online job.
What remote work jobs can I get?
The sky's the limit! Whatever your passion, you can find an online job that taps into your skills and career goals. Some of the most common online positions right now are:
Web developer
Recruiter
Writer
Accountant
Engineer
Finance
And even nursing!
Check out the Job Board on Liveworkanywhere to see where you might fit in.
Are remote workers paid less? 
No. Depending on your remote job, you may make more, less, or the same amount as an in-person position in most organizations. In fact, on average remote workers actually see an annual income that's $4,000 higher.
It can be hard to say for sure whether transitioning to remote work will see you bringing home bigger paychecks or not, because there are so many variables. Some companies pay employees different salaries based on where they live, which means that if you live in a rural area but your coworkers are in the city, there's a possibility you may be offered a comparatively lower salary. This is a company-by-company decision, however, and you also have to factor in the cost savings of remote work such as:
No commute
Opportunity to live in a cheaper area
Lower childcare costs
How much does it cost to set up a home office?
The answer is as much or as little as you need, depending on your job. You may need $3,000-$5,000 if you're investing in a new desk, a new computer, and upgrading your internet.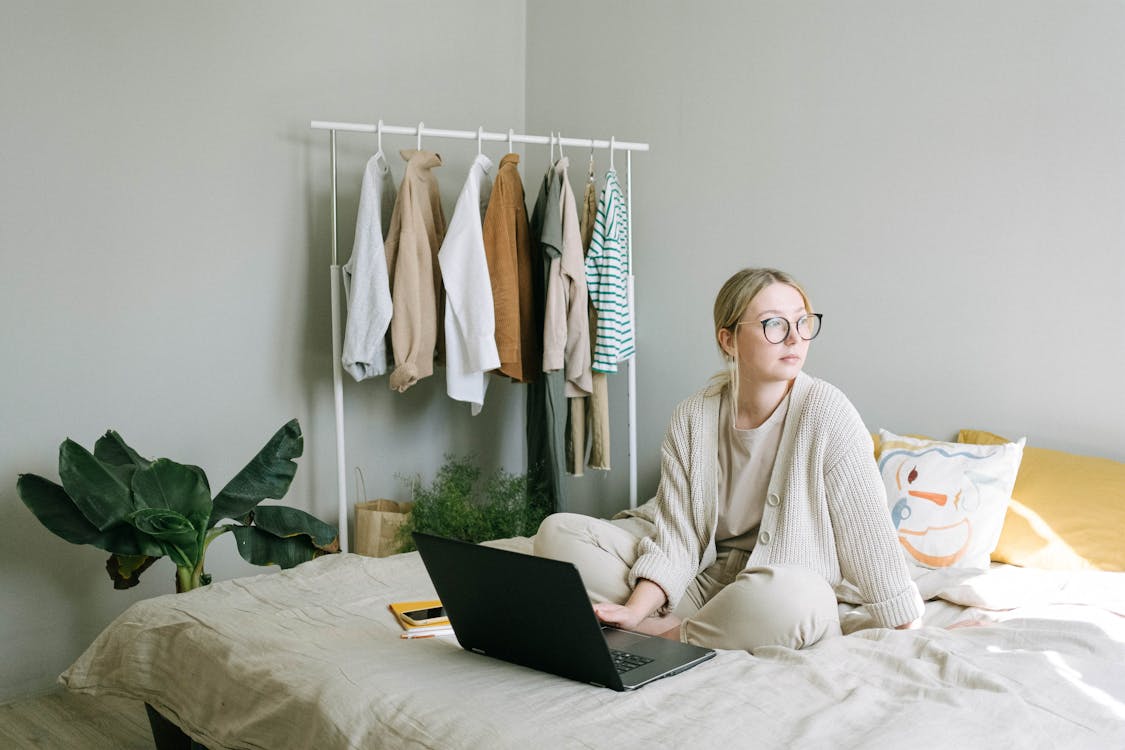 If that sounds like a lot, don't panic. Many people start off their existing laptop and phone setup and pay very little for their home office. Doing so allows you to give remote work a try without being too financially invested. If you end up going back to the office, then you're not out anything.
Are remote jobs less stable?
No. A remote job is no more or less stable than its in-person equivalent. How stable your remote job comes down entirely to the company you're working for (or the industry you're in if you start your own business).
Know your worth as an employee and always do your research into a company before applying to work remotely for them. Remote work scams are a valid concern, so make sure you're ready to spot and avoid them.