A laptop is a digital nomad's best friend. Most remote workers can get by with virtually any type of laptop, but that's not the case for digital nomads. Finding the best laptops for digital nomads is a top priority if you want to have a smooth sailing remote work experience. Besides, it's called a "laptop lifestyle" for a reason!
It's your office, your library, your entertainment center, and your lifeline to the rest of the world. But with so many options on the market, it can be tough to know which one is right for you.
Not only do you need a working lightweight laptop, but you need the right kind of laptop for your digital nomad lifestyle.
The best laptops for remote workers who are also digital nomads have some unique characteristics, so budget laptops that suit work-from-home needs may not be enough.
What to Look for in a Digital Nomad Laptop
Every digital nomad has different requirements when it comes to remote work. Some digital nomads prefer Windows laptops while others want Apple laptops.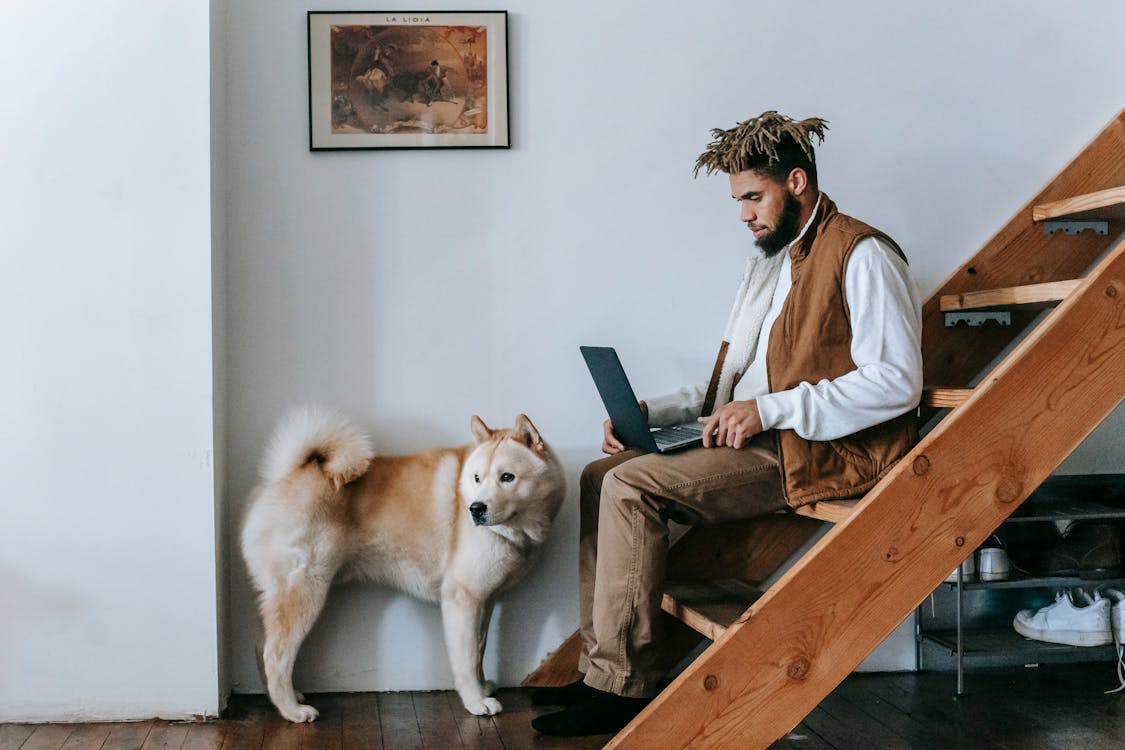 There are those who want to limit their search to the best budget laptops and lightest laptop lists while others want to look for powerful laptop and performance laptop options.
No matter your definition of the best laptop for working as a digital nomad, there are a few key factors to consider.
Lightweight
Most digital nomads prefer an ultraportable laptop, weighing under 3.5 pounds. The best laptop is compact and won't weigh you down (or break your back) when you're on the move.
Ideally, the best lightweight laptop for a digital nomad on the road would be something you can easily and conveniently use in tight spaces such as airplanes.
Battery Life
When you're working from anywhere, you need a laptop with long battery life. Look for laptops with at least 8 hours of battery life. This digital nomad laptop will give you enough power to get through a full day of work, even if you're not near an outlet.
When checking this detail on a performance laptop or a budget laptop, make sure to look at third-party reviews because manufacturers tend to exaggerate details in terms of battery power.
Connectivity
Another important factor to consider is connectivity. If you're going to be working from different places, the best laptop for working can connect to the internet no matter where you are.
Look for digital nomad laptops with built-in LTE or at least have the option to add an external modem. This way, you won't have to worry about finding a Wi-Fi hotspot when you're on the go.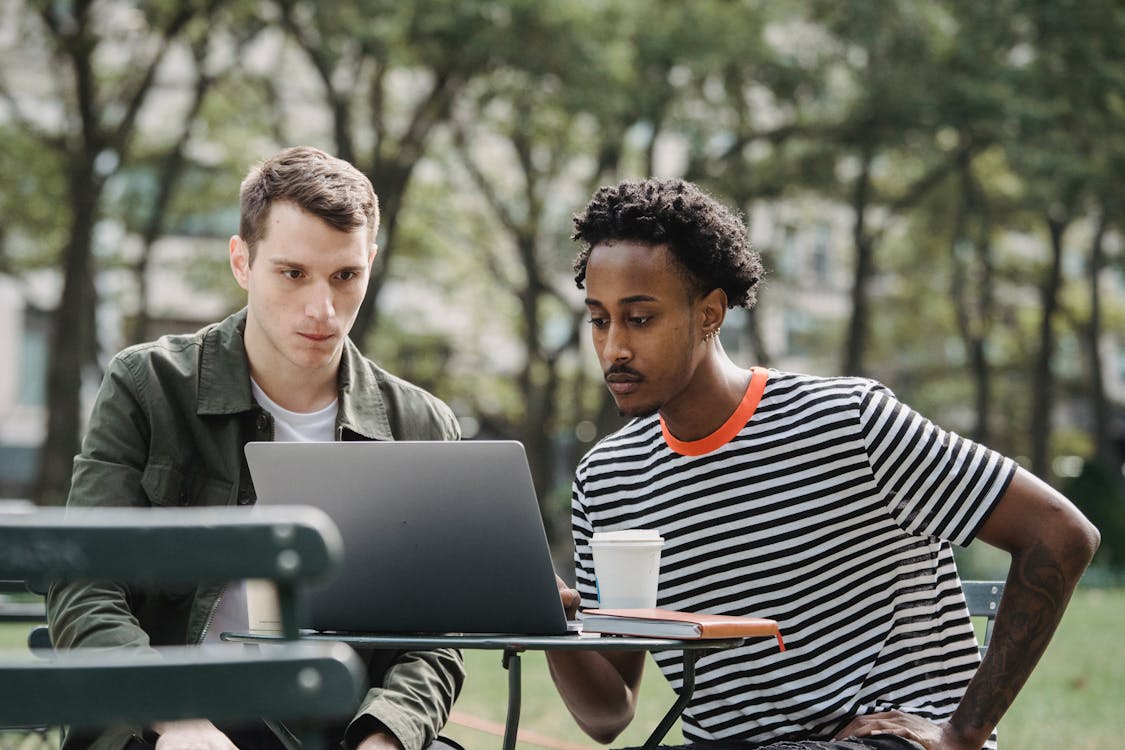 Processor
The processor is the heart of the best digital nomad laptops, so you need to make sure it's powerful enough to handle all your work needs.
For digital nomad laptops, an Intel Core i5 or Intel Core i7 processor should be more than enough. Anything less may lead to a laggy remote working laptop that can't keep up with you.
Storage
You also need to think about storage capacity when choosing the best laptops for digital nomads.
If you plan to work with large files or store a lot of data, the best digital nomad laptop options have at least a 256GB solid-state drive. This will ensure your laptop's storage space can keep up with you, no matter where you are.
Build
Replacing a laptop while on the go is not fun. You want a thin laptop that's durable enough that it won't snap in half when you're lugging it around in your backpack exploring a remote tropical island.
Outstanding laptops not only have amazing battery life and cool features but also have a long-lasting build. This includes an aluminum chassis, reinforced corners, and a sturdy hinge. You'll thank me later.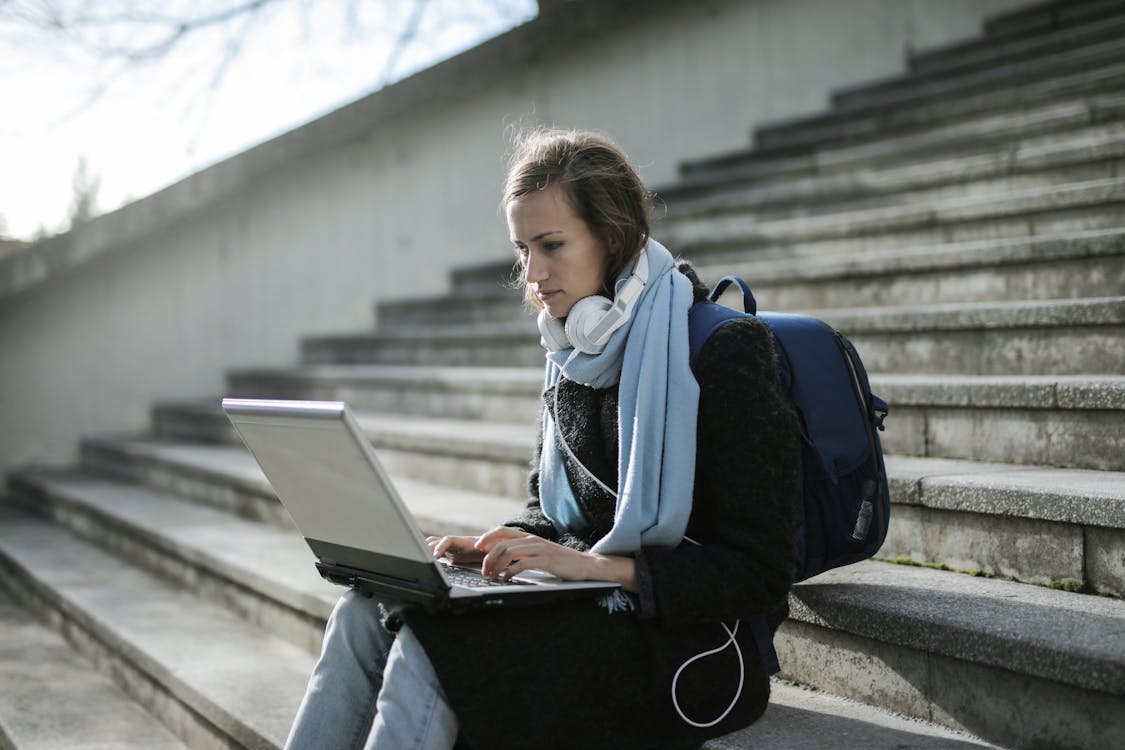 Price
Of course, price is always a factor to consider when choosing a reliable laptop. The good news is that there are plenty of light laptop and quality laptop options on the market that won't break the bank.
However, if you plan on using your laptop for more demanding tasks, you may need to invest in a more expensive top performance laptop and splurge on higher specs than a normal laptop like a full HD monitor display, more powerful Intel core processor, laptop accessories, and even additional USB C ports.
The Best Laptops for Digital Nomads
Now that you know what to look for in a digital nomad laptop, it's time to take a closer look at some of the best options on the market.
Keep in mind, though, that a particular laptop that I consider the best laptop for working as a digital nomad might not be the best option for you.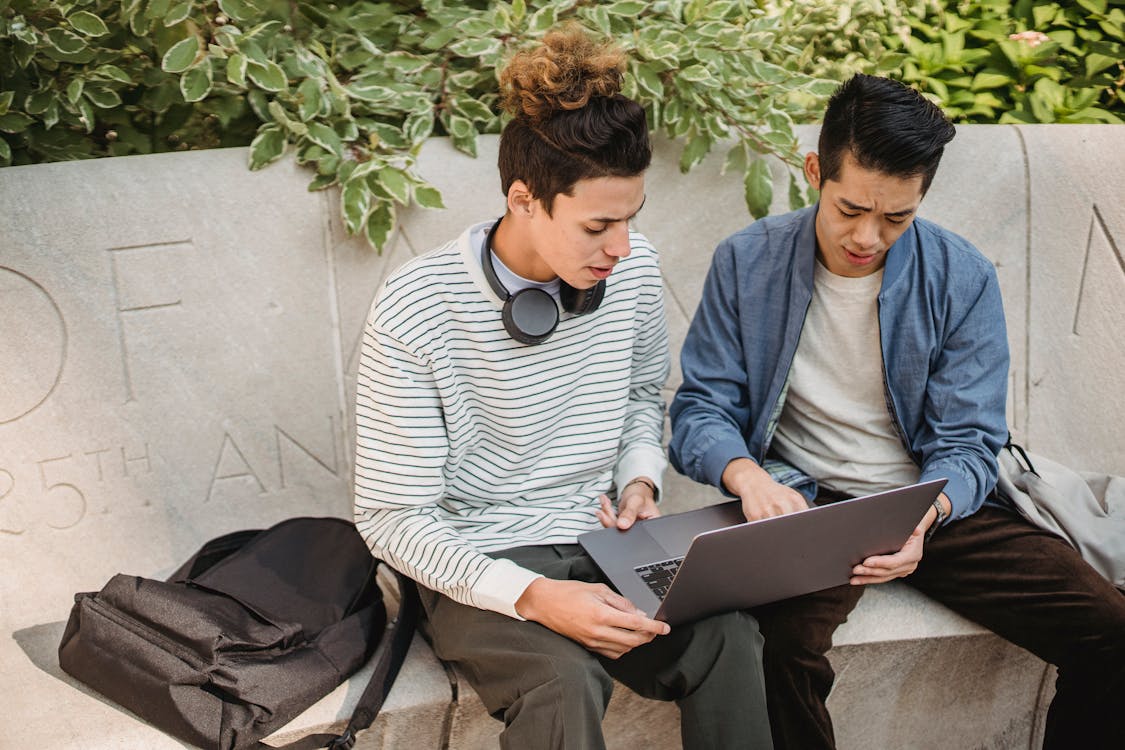 So, I'll break up each laptop recommendation based on the type of remote worker you are and what you will use the laptop for as a digital nomad.
Whether you're searching for a budget laptop, a more versatile laptop, the most lightweight and ultraportable, or the one with the most high-end specs, this guide got you covered.
Overall Best Laptop for Digital Nomads: MacBook Air
You're probably not at all shocked to see the new MacBook Air at the top of the list of best laptops for digital nomads. After all, it is a fan favorite among remote workers. And for good reason, too.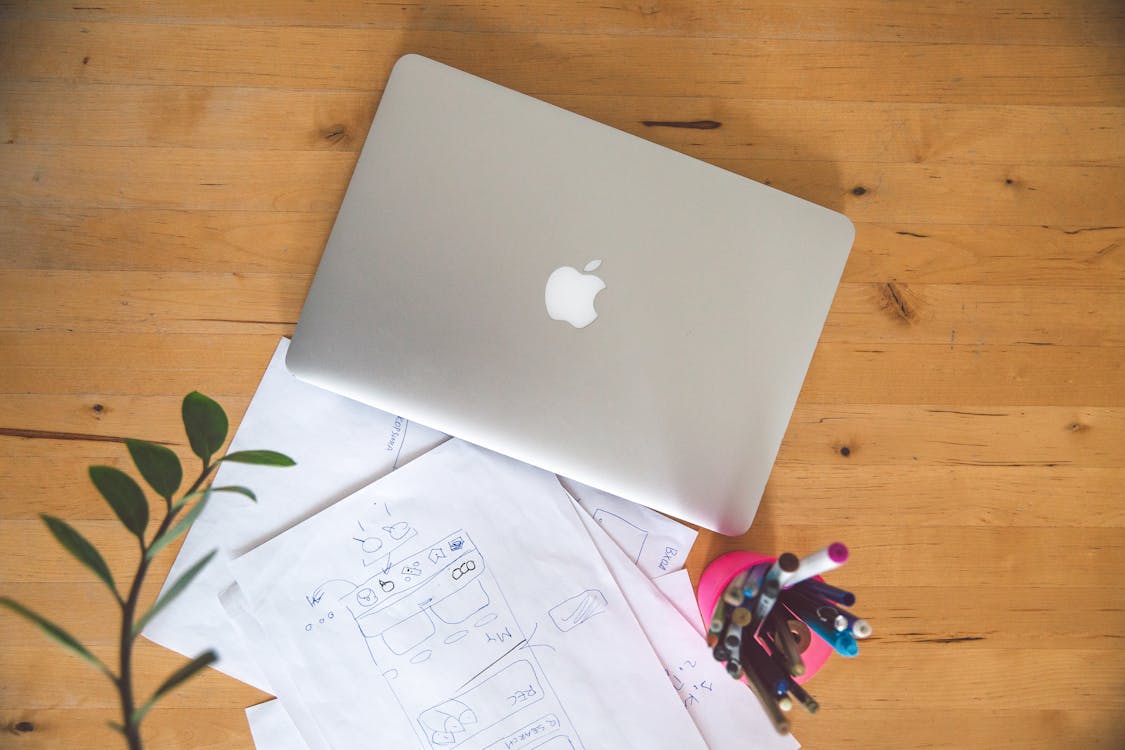 The MacBook Air is one of the most well-rounded laptops on the market.
This affordable laptop won't blow you away with incredibly high-tech specs, but it's more than enough for a digital nomad to do practically everything you need it to–and do it well.
It's lightweight and ultraportable at just 2.8 pounds (1.29 kg), making it easy to carry with you wherever you go.
Offering a fantastic battery life, the Apple MacBook Air has a new M1 chip that can guarantee up to 18 hours of power on a single charge. The long hours of battery life are clutch for digital nomads who are working remotely in areas with no or limited outlets.
The build quality is second to none, as you would expect from a MacBook, making it a durable laptop.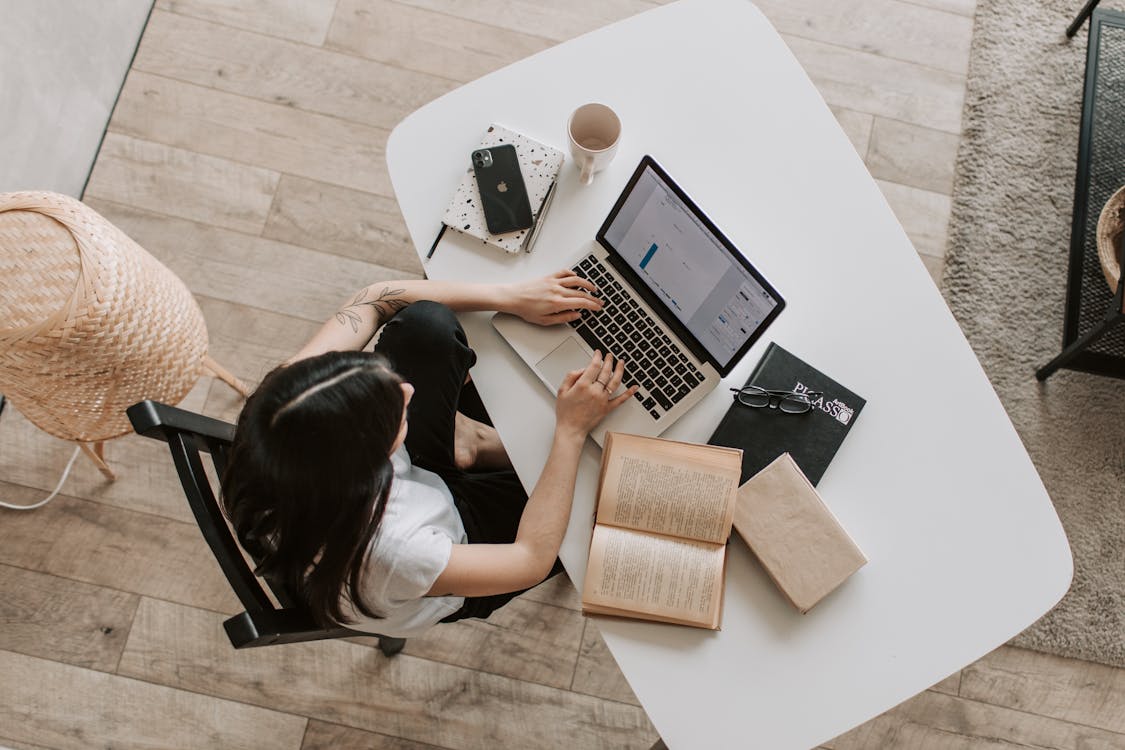 Unlike most laptops, the aluminum chassis is sturdy and the keyboard can withstand some serious abuse. In other words, it's the perfect laptop for those who are constantly on the go and need a machine that can keep up with them.
The base model is offered at 8GB of RAM and 256GB of SSD storage, which is already extensive for an average user. You can customize it if you need more, but at that point, it might be a better idea to simply buy a MacBook Pro.
If you're someone who does graphics-intensive work, such as photo editing or editing 4K videos, then you'll most likely want to buy something more powerful.
Overall, if you're simply looking for an all-around great laptop that won't break the bank, the MacBook Air is one of the best options out there for digital nomads.
Best Laptop for Digital Nomads in Tech: Huawei Matebook 13
It might be heartbreaking to pry yourself away from your state-of-the-art machine at home, something you've built to be so fast and powerful it could easily fly you to Mars and back.
But, the digital nomad life is beckoning. That means you need to downsize and streamline.
Huawei has been slowly breaking into the laptop world and is becoming one of the most reliable names when it comes to building high-tech, reliable machines.
The Huawei Matebook 13 is an excellent representation of that reputation.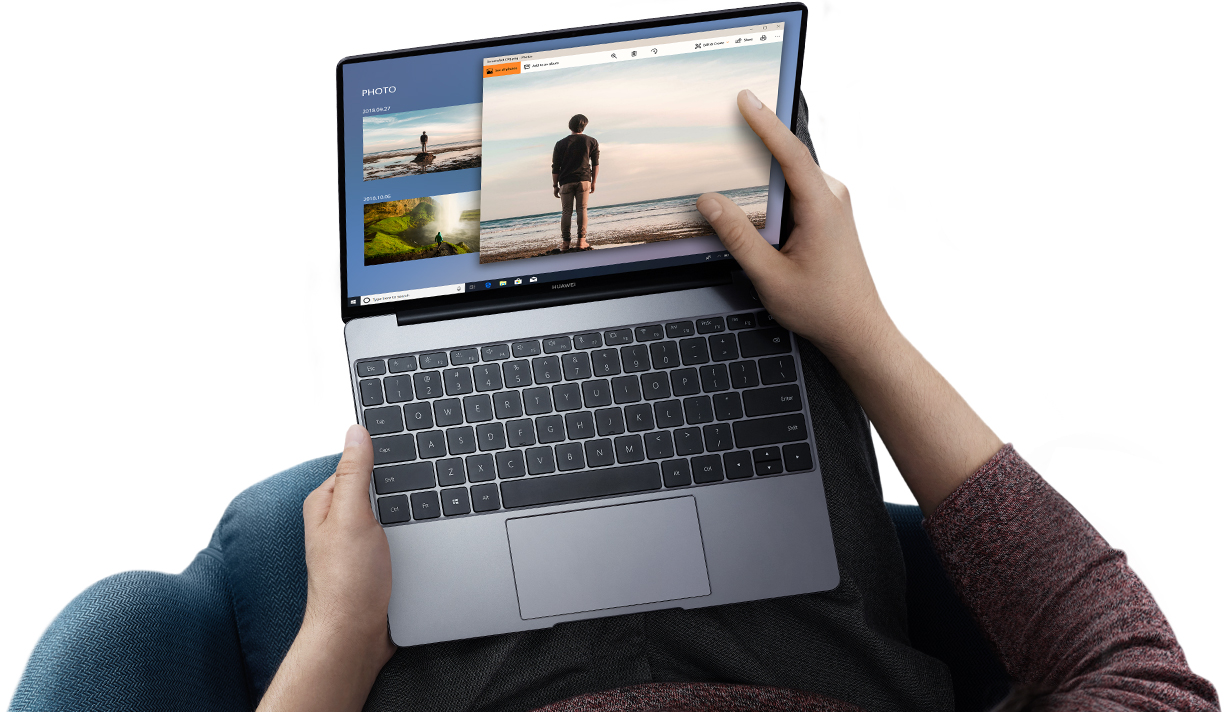 This is one of the more distinctive laptops on the market thanks to its 3:2 aspect-ratio touchscreen, which is a feature that only a handful of devices offer.
The Huawei Matebook 13 also has one of the best HD camera features on the market, which is something that's often overlooked but can be incredibly important for digital nomads who rely on video conferencing for work.
It's great for light gaming and can even handle some more intensive games if you're willing to lower the graphics settings.
Moreover, the MateBook 13 is compact and surprisingly portable despite being described as a flagship laptop powered like a gaming laptop. Plus, it has an incredible battery life of almost 9 hours.
Weighing only about 2.87 pounds (1.3 kg) and measuring roughly half an inch thin, this lightweight laptop barely takes up space in your backpack but still manages to deliver a powerful performance.
Basically, this laptop can do almost everything–a jack of all trades among the best laptops for digital nomads.
Best 2-in-1 Laptop for Digital Nomads: Dell XPS 13 2-in-1 Convertible
The Dell XPS 13 2-in-1 Convertible is one of the best laptops for digital nomads who aren't big fans of Apple. In fact, others would claim that it outshines the MacBook in some areas.
For one, the Dell XPS 13 is lighter and even more compact compared to the already very lightweight MacBook Air.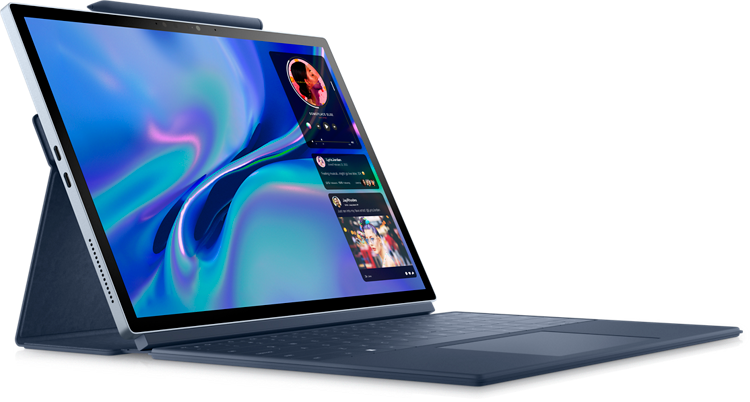 It comes with a 14+ hour battery life, which is a bit longer than the 15-hour battery life of a MacBook with Intel chips.
Unfortunately, it cannot compete with the battery life offered by the new Apple M1 chip.
With that in mind, how often do you actually require over 15 hours of battery life without charging anyway?
Its InfinityEdge HDR is one of the very few laptop screens that can go head-to-head against Mac's retina display. Plus, the Dell XPS 13 comes with convenient anti-reflective technology.
This is a great feature for digital nomads looking to complete some remote work tasks while lounging around on the beach.
The 2-in-1 feature turns this version of Dell XPS 13 into a transformer-esque gadget that can change from a laptop to a tablet in seconds, offering you a dual-computer solution.
The tablet configuration of the Dell XPS 13 lets you use the attached stylus to drag, draw, and tap to your heart's content.
And, there's no need to worry about the screen since Dell secured it by using Corning Gorilla Glass that would most likely survive a coconut falling on it (don't test this at home!).
Best Laptop for Digital Nomad Creatives: MacBook Pro
If you want to ramp things up a notch, go for the MacBook Air's big brother: the MacBook Pro.
The MacBook Pro is arguably the most powerful option among the Apple laptops and it comes with an impressively strong processor, heaps of RAM, and all the shiny bells and whistles that you'd ever want from a brand new laptop…and then some.
When you buy a MacBook Pro, you can choose between the Intel core processors or the new Apple M1 chip.
Between the two, the M1 chip comes at a lower price tag and practically double the battery life. So, I recommend this option for digital nomads.
In terms of size, the MacBook Pro is just about the same size as the Air. It's a bit heavier at 3 pounds (1.3 kg), but the performance it delivers is well worth the extra weight.
For most people, the MacBook Air is enough. But digital nomads who are into intensive video editing and photo editing might want the power of the MacBook Pro.
The downside of the MacBook Pro is obvious: it's more expensive than the other laptops for digital nomads.
Given its price point, you might get a bit more paranoid about getting it damaged to stolen while traveling. That said, if you're a remote worker who needs the power of the MacBook Pro to get things done, then you'll thank yourself for opting for quality.
Basically, the Pro is like the MacBook Air on steroids. It has a better display, more customization alternatives, louder speakers, a larger trackpad, and, of course, more processing power. On top of these, it gives you 20 hours of long battery life!
Ultimately, it all boils down to how crucial are these extra features to your life as a digital nomad.
If they're vital to your remote work, then don't hesitate to go for the MacBook Pro. You won't be disappointed.
If you can live without them, then save your cash and opt for the MacBook Air (or the other non-Apple options here on the list).
Best Laptop for Digital Nomads on a Budget: Lenovo Flex 5 14″
If you want a quality portable laptop but are on a tight budget, then you can't go wrong in choosing the Lenovo Flex 5 14.
While it's not as powerful as the other laptops on this list, you can still complete day-to-day tasks. You may not want to edit videos or even photos on this bad boy, but it can work perfectly fine for most remote work projects.
Actually, the Lenovo Flex 5 14 comes with a flip-around screen and a stylus. While it's not as small and portable as the Dell XPS 13 2-in-1, the tablet mode still makes this model convenient to use on flights and in cramped spaces.
While it's chunkier than the other ultraslim laptops listed above, Lenovo Flex 5 14 boasts a dongle-free experience thanks to its two USB-A ports, USB-C port, HDMI port, and SD card reader. That's actually an edge it has against the likes of the MacBook Air.
All in all, the Lenovo Flex 5 14 is a starter laptop for remote workers and digital nomads.
Although it is a bit heavier, has a slightly less bright screen, and has unimpressive battery life, this is still a good laptop for digital nomads on a tight budget.
What's the best laptop for digital nomads?
The best laptop for digital nomads ultimately comes down to your remote work requirements, budget, and preferred features.
If you're a remote worker who's only starting out and still don't have the extra cash to splurge on one of the best laptops for digital nomads, then budget laptops with decent to long battery life can be great starter devices.
But, if your budget allows you to spend on a more powerful machine, go for one of the best laptops for digital nomads on the market. It's an investment that will pay off in the long run.
Not only will it make your life easier, but you'll also be able to work more efficiently and enjoy better results.
After all, your livelihood depends on it. So choose wisely and enjoy the journey!